Feeling overwhelmed at the thought of which kitchen worktop to choose?
Selecting a worktop for your kitchen can feel like a daunting task! You've got everything else for your kitchen all planned out, but you can't quite decide which worktop will bring it all together. Your kitchen is the heart of daily life, so it's vital that it looks beautiful and functions in a way that suits the needs of you and your household.
Worktops have changed dramatically over the last few years. With so many options, it's essential to consider them all so you don't end up settling for a worktop that isn't the right fit for you.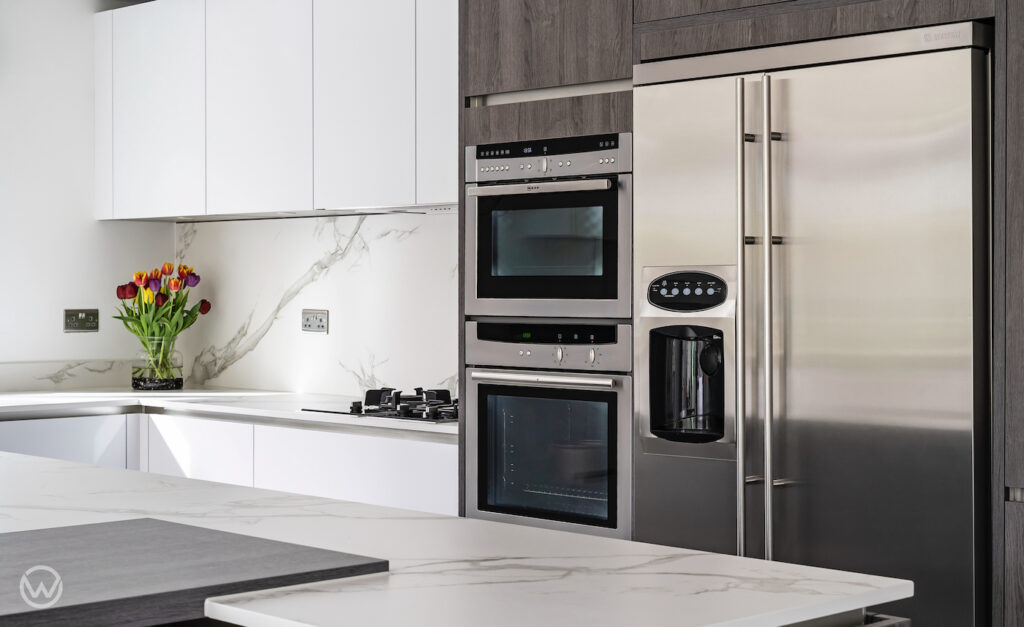 What is Your Style?
First things first. You want your kitchen to look spectacular and suit your style!
If you find yourself drawn to a traditional kitchen, wooden worktops could be the one for you – adding tons of warmth and personality to your kitchen. Over time, they may change colour or stain, meaning your wooden worktops are unique to you and gain even more character as the years go by.
Maybe a modern, minimalistic kitchen with no visible seams sounds more like a dream to you. In which case, quartz and solid surface worktops are not only strong and easy to maintain but look incredibly sleek and flawless. Due to the flexible nature of solid surfaces, your worktops can show zero joints or seams, leaving your kitchen with a clean, contemporary finish.
If a statement is what you're after, marble and granite worktops boast a luxurious beauty that is hard to forget. Both created from natural stone, they are hard-wearing and naturally elegant. The perfect choice if you love entertaining and want to impress!
Not sure what your style is? Visit one of our showrooms to inspire and unleash your creativity. By coming along for a friendly visit, you get the chance to see and feel the beauty and strength of our selection of worktop materials for yourself.
Find your nearest Watermark showroom HERE.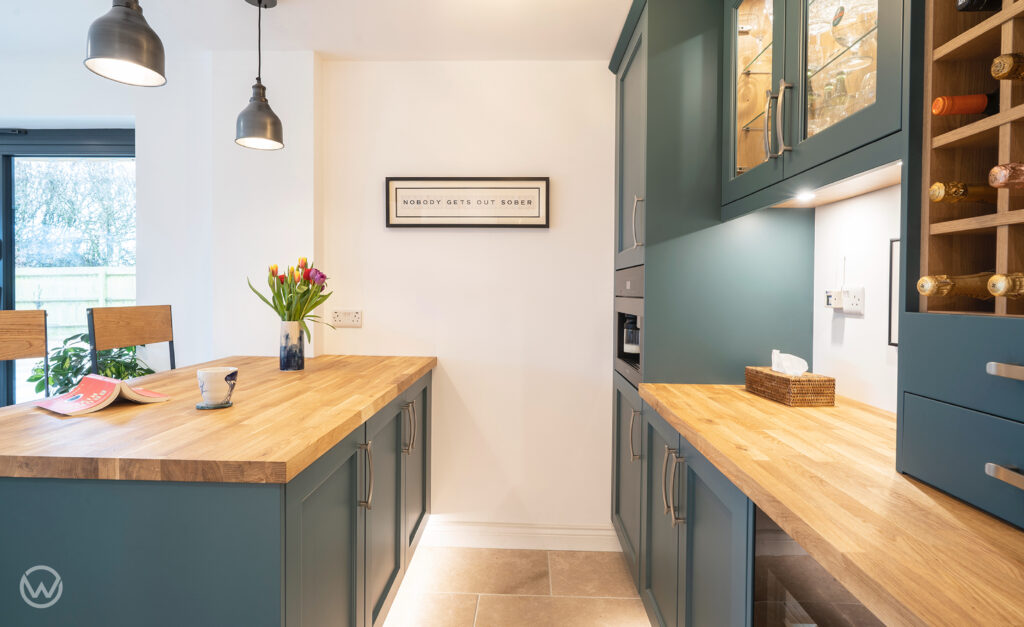 What is Your Lifestyle?
Now your clear on style, the next step is to decide whether your selected worktop not only suits your personality but your passions and daily life too.
Are you a busy household with no spare time for regular upkeep? Do you use your kitchen for catering? Is entertaining family and friends at the forefront of your mind?
Sintered stone, solid surface, quartz and laminate worktops are durable and fuss-free, terrific for busy households with no time for upkeep. Laminate and sintered stone worktops have the option to mimic the appearance of other materials, giving your kitchen the luxury look with no added maintenance.
Stainless steel works brilliantly in professional kitchens due to its heat resistant and easy-to-clean surface. Being stainless and low maintenance, it is also great for home kitchens – especially if you're forever spilling things.
If you don't mind giving your worktops a bit of regular care and attention, wooden worktops enhance your kitchen with a burst of warmth and character. They are incredibly durable and if sourced responsibly (with FSC certification) are environmentally sound.
This blog will give you the lowdown on what each worktop material is, the maintenance required, the price range and the advantages and disadvantages for each.
Once you've considered your options, come and visit one of our showrooms to feel the materials for yourself. Our team of friendly designers are always on hand to guide you and help you to find a worktop that suits your lifestyle and your budget.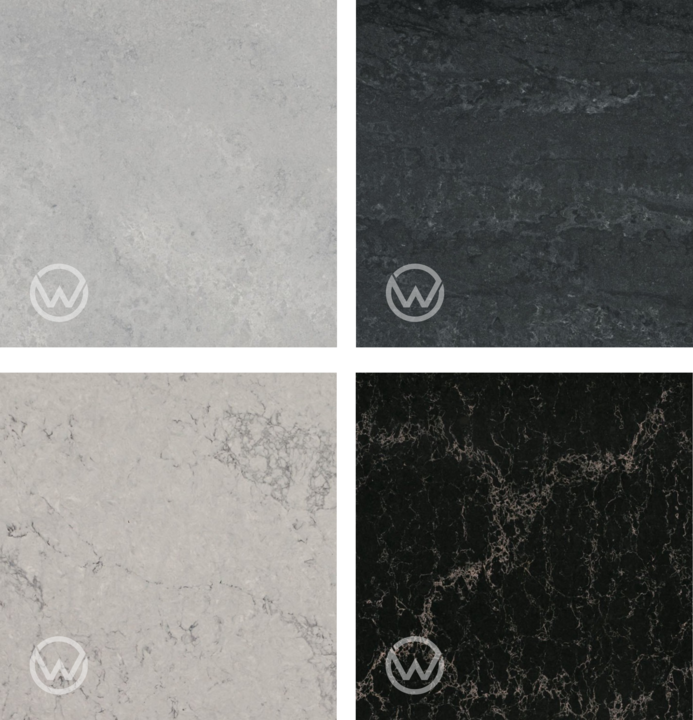 Quartz
What is it?
Quartz is a man-made stone with the durability of a natural stone.
Industrial techniques are used to combine 90% natural quartz with 8-10% resin creating a hard granite-like surface.
Caesarstone and Silestone are expert quartz manufacturers, boasting a wide selection of quality countertops.
Benefits
Stain, scratch and crack resistant.
Easy to clean.
Available in a wide range of colours.
Hard and durable.
Natural stone look and feel.
Hygienic.
Drawbacks
Heavy – professional installation recommended.
Not heat resistant.
Seams will show on larger surfaces.
Maintenance
No regular maintenance or sealing required.
Clean using a soft cloth and warm soapy water.
Price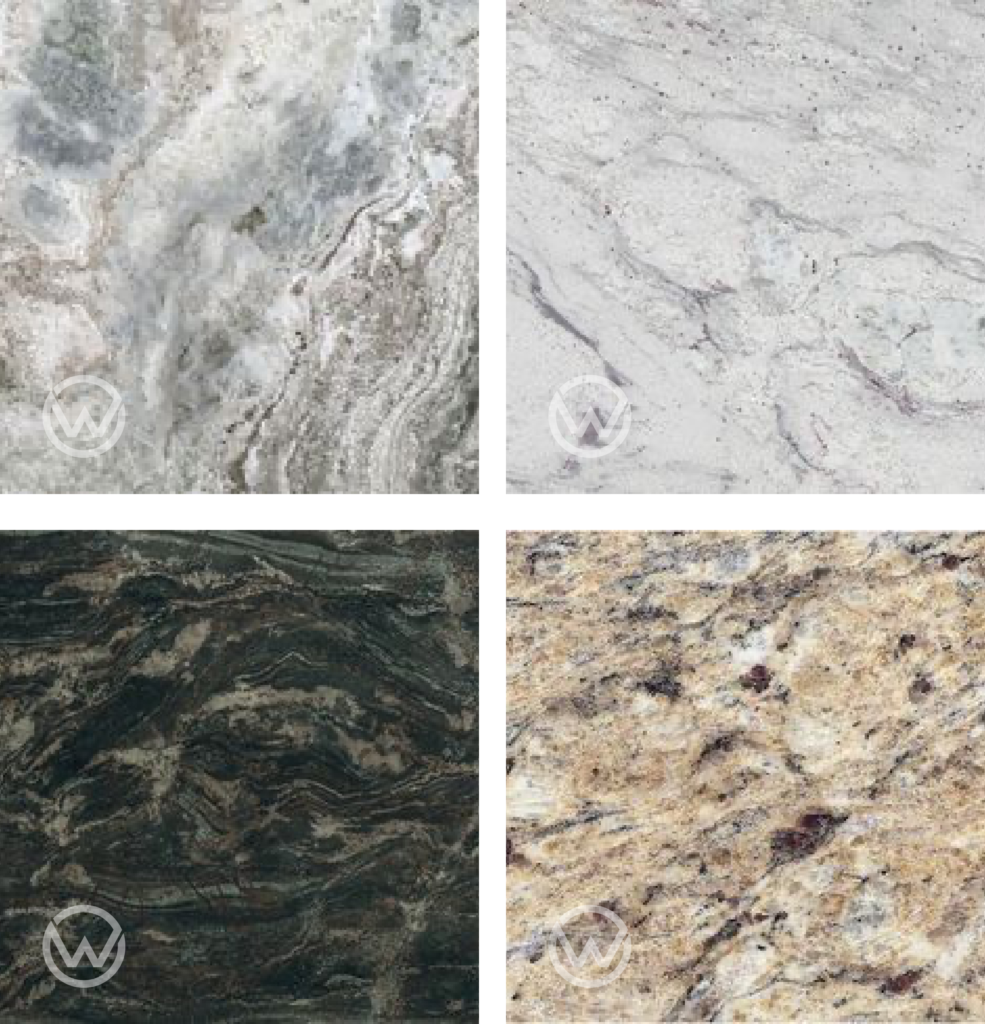 Granite
What is it?
If you like the idea of a natural and luxurious worktop – granite is the way to go.
Granite is a rock that is cut in its natural state and then polished for use in homes.
Benefits
Chip, scratch and stain resistant.
Resistant to heat and water if sealed.
Low maintenance.
Plenty of colour options.
Hard-wearing.
Hygienic.Natural material.
Drawbacks
Extremely heavy.
Needs to be properly sealed.
Requires regular re-sealing.
Shows seams.
Porous – need sealing.
Maintenance
Need sealing when installed to be stain resistant, reseal every 1-5 years.
Clean using a damp cloth and mild detergent. Avoid using harsh or abrasive cleaners.
Price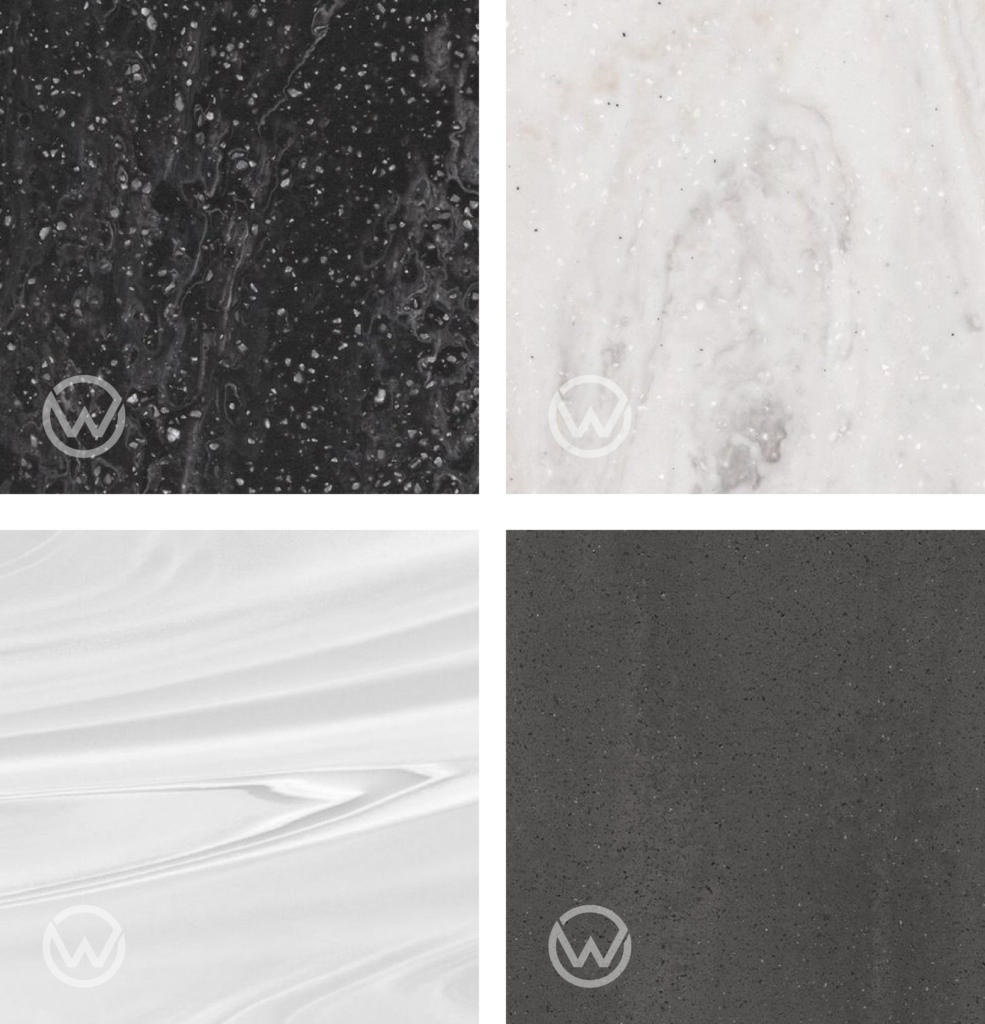 Solid Surfaces
What is it?
Solid surface worktops are seamless and sleek, the ideal component for a modern kitchen.
Created from a blend of minerals, acrylics and colourings, solid surface worktops are extremely heavy-duty. They can also be moulded and bent to give a seamless finish.
Corian and Hi-Macs are leading solid surface brands, manufacturing durable, long-lasting countertops.
Benefits
Can be made to fit any design – customisable and flexible.
Seamless finish.
Stain and water resistant.
Durable, smooth surface.
Available in a variety of colours and patterns.
Can be made to mimic other materials.
Hygienic.
Easy to sand away stains and scratches.
Non-porous.
Drawbacks
Can be damaged by heat.
Can be scratched.
Maintenance
No regular maintenance or sealing required.
Scratches can be removed using a light abrasive.
Clean using a soft damp cloth and mop up surface water.
Price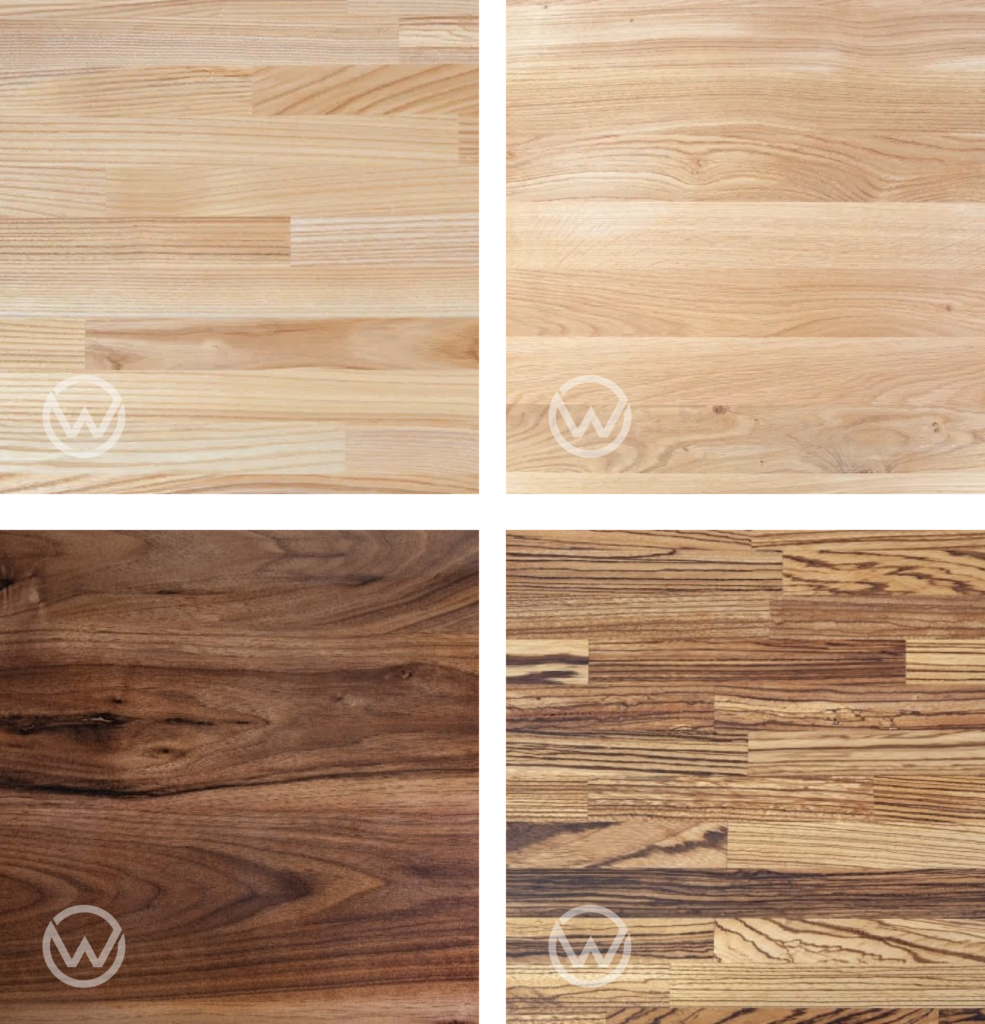 Wood
What is it?
Wooden worktops enhance the character of your kitchen by creating a natural, rustic look.
They are created from a variety of woods such as:
IrokoWe recommend only using sustainable hardwoods from FSC accredited sources to ensure we are all doing our bit for the environment.
Benefits
Warm to the touch.
More affordable than stone options.
Eco-friendly.
Available in a variety of wood grains and colours.
Add character and warmth with age.
Drawbacks
Prone to staining and damage by spills.
Can be scratched.
Require regular oiling.Easily damaged by burns.
Maintenance
Need to be sealed with oil when first installed and then for the following 6-8 weeks. They then need oiling around twice a year.
Spills need to be mopped up straight away to avoid staining.
Avoid exposure to heat.
Scratches and stains can be sanded out.
Clean using warm water, washing up liquid and a soft cloth. Avoid chemical-filled products and scouring pads.
Price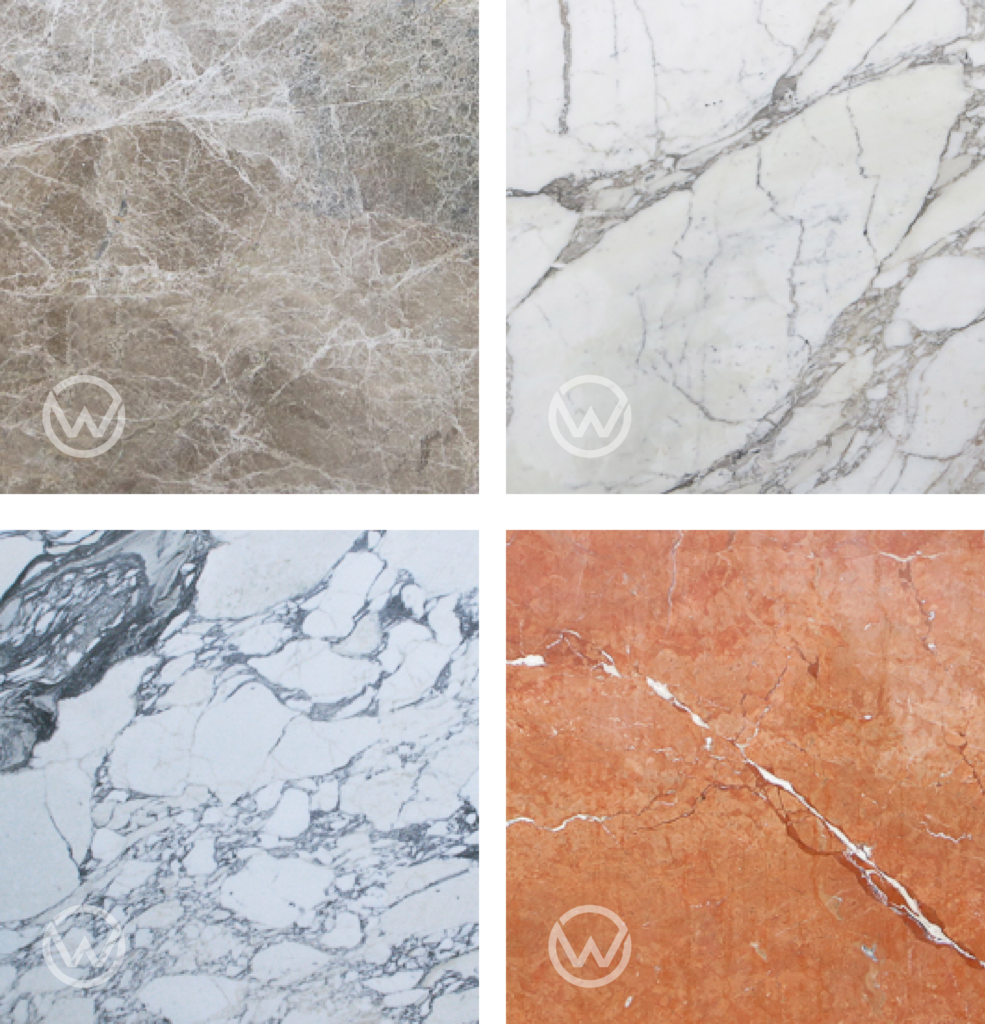 Marble
What is it?
Marble is a hard crystalline form of limestone created when limestone is subject to heat and pressure over long periods of time.
The whiter the marble, the purer the limestone.
Benefits
Unique – no piece is the same.
Timeless and elegant.
Cool surface – great for baking.
Available in a variety of colours and patterns.
Strong.
Easy to shape and cut.
Drawbacks
Porous – liquids seep deep into the marble and can be difficult to get out.
Easily damaged by acidic liquids. Prone to scratches.
Maintenance
Need to be professionally sealed when first installed and regularly every six months to protect from water.
To prevent staining, mop up spills straight away.
Clean with mild dish soap, water and a soft cloth.
Price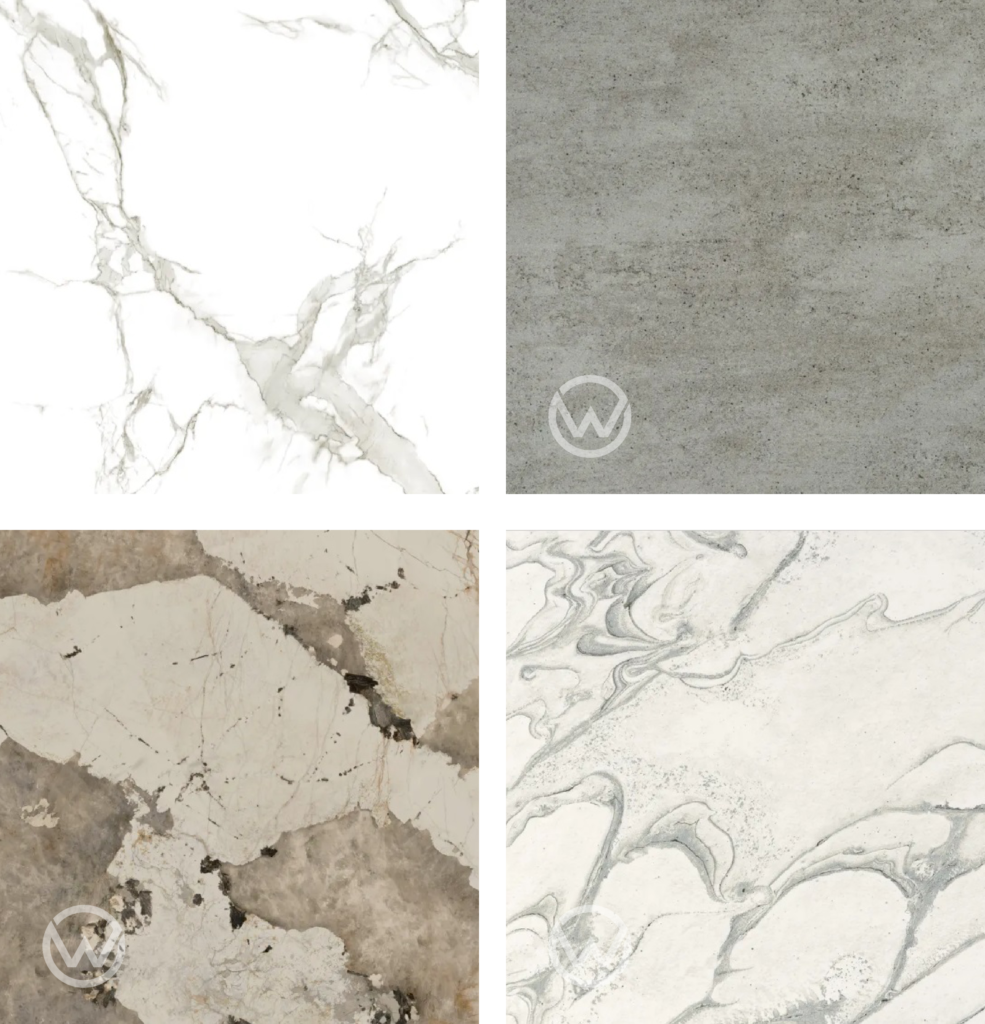 Sintered Stone
What is it?
Sintered stone is made using natural materials and created using the same process the earth uses to make natural stone – extremely high temperatures and compacting.
Also known as ultra-compact surfaces, they are a new addition to the worktop industry.
Dekton and Neolith are expert sintered stone manufacturers, offering a wide range of durable countertops.
Benefits
Waterproof.
Low maintenance.
Durable and strong.
Stain, heat and scratch resistant.
Highly UV resistant – great for outdoors.
No sealing required.25-year warranty.
Drawbacks
More affordable than other stone worktops.
Must be professionally installed.
Only sold by specialist retailers.
Maintenance
No regular maintenance or sealing required.
Clean using a non-abrasive sponge with soap and warm water.
Price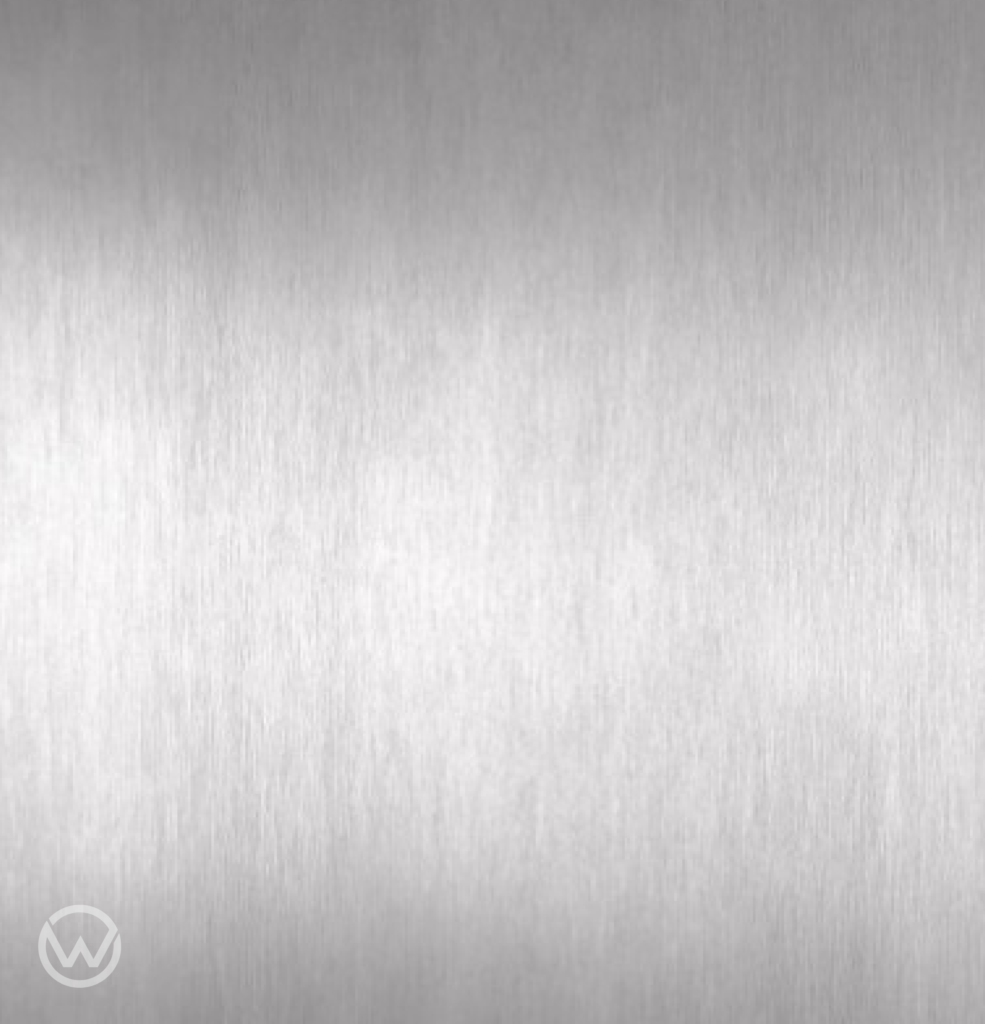 Stainless Steel
What is it?
Stainless steel is a resilient, waterproof material making it extremely popular in commercial kitchens.
Benefits
Strong and durable.
Hygienic – great for chefs.
Easy to clean.
Doesn't stain.
Waterproof.
Heat and acid resistant.
Lightweight.
Drawbacks
Cold surface.
Prone to scratches.Shows fingerprints.
Maintenance
No regular maintenance or sealing required.
Clean with stainless steel cleaner and baby oil for extra shine.
Price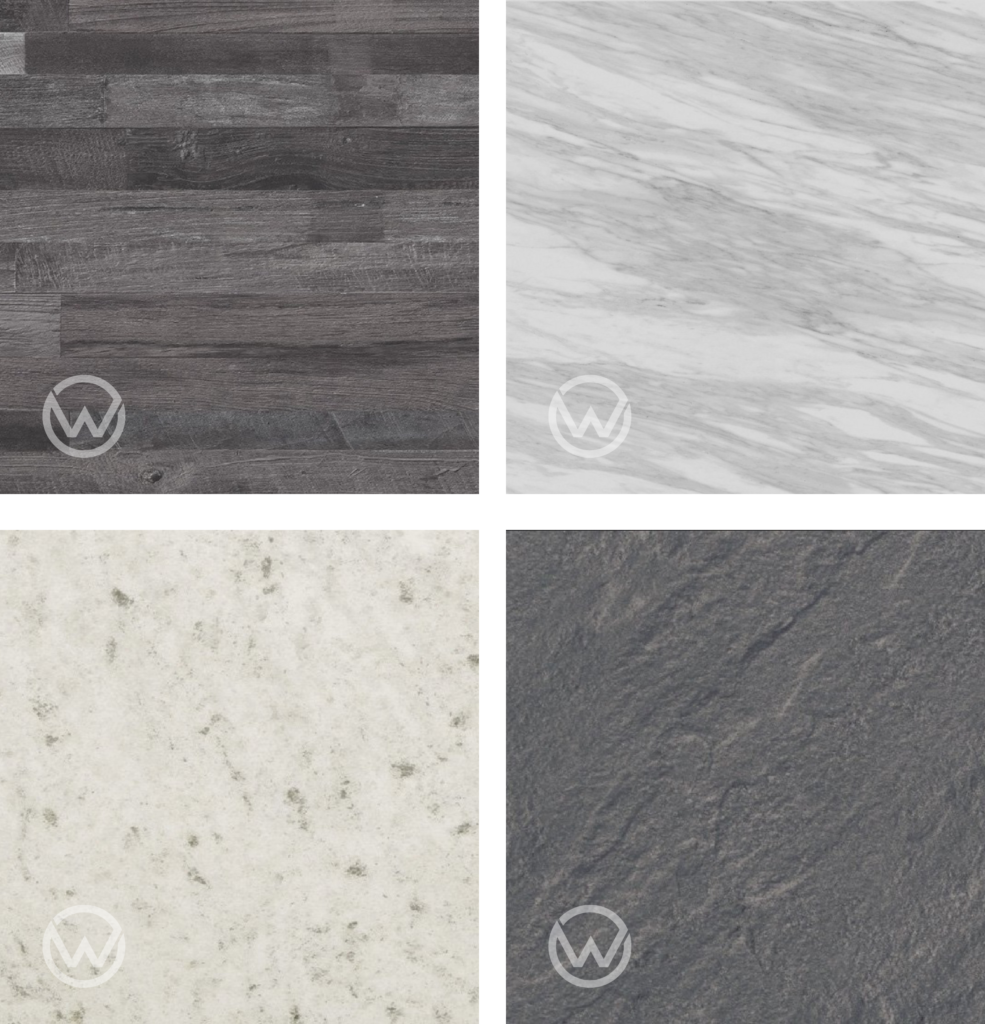 Laminate
What is it?
Laminate is fantastically cost-effective and can be designed to mimic other worktops that might be out of the budget.
Laminate worktops are created by fusing together multiple layers of impregnated paper with heat and pressure, bonded to a substrate.
Hacker and Axiom are leading laminate manufacturers, offering a vast selection of quality countertops.
Benefits
Affordable.
Hygienic.
Can be designed to mimic other worktops.
Easy to maintain.
Quick and easy to install.Available in a vast range of colours.
Drawbacks
If damaged, water can seep in.
Can crack and scratch – use a chopping board. Not heatproof.
Maintenance
No regular maintenance or sealing required.
Use a chopping board when preparing food to prevent scratches.Clean using warm soapy water and a soft cloth or sponge – avoid using anything abrasive.
Price