Tripping over conkers? Trying to convince the other half that it's time to crank the heating up? It feels like autumn is well and truly on her way. The time has finally come to bid the barbecue a fond farewell for another year, which can mean only one thing… the kitchen is back in charge once more!
As we retreat from al fresco evenings and light citrusy salads in the sun, it's time to embrace a whole new season of cooking, and get back to the heart of the home, to see autumn through in style.
So how can we seize the season of getting snuggled up indoors and really make the most of everything it has to offer? The best way to prep for a successful autumn is to ensure your kitchen is ready to become centre-stage once again.
No longer a through-route to an afternoon in the garden, autumn sees the kitchen become, once more, a warm and welcoming central hub of family life. But all those hot soups bubbling on the hob and hearty roast dinners served up to your nearest and dearest require a little prep work… it's time to get organised! Dive into our guide to getting your kitchen autumn-ready, discover exactly how to make the most of your kitchen's harvest-time revival!
Prioritise Your Fridge and Freezer Organisation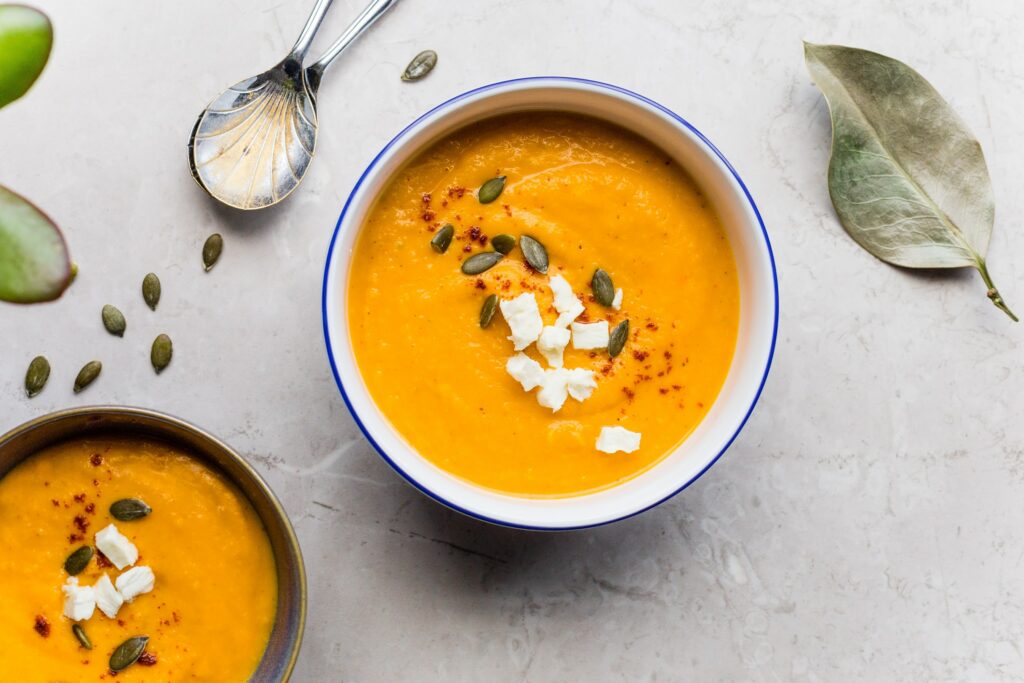 Now the heat of the summer is behind us and the barbecue is under wraps for another year, you can dedicate an afternoon to re-thinking your cool storage. All those leftover burger baps and hot dog rolls that you threw in the freezer for 'the next barbecue' are unlikely to get a look-in now; either defrost them and use them for simple sandwich lunches or, if you're feeling more creative, turn them into beautiful bread pudding as you won't want to dine on them in a year's time! The same goes for all your frozen ice lollies and ice creams; work your way through them to make valuable space for storing batch-cooked stews and soups, or rearrange your freezer so they're not cluttering up the most easy-access areas.
Likewise, your fridge is going to require a little seasonal makeover, with the preservation drawer shifting from storing light salad ingredients to an abundance of root vegetables.
At Watermark, we appreciate how transitional our kitchens need to be as we work our way through the year, and work with brands which reflect our modern, adaptable approach to functionality and versatility in the heart of the home. For a hassle-free fridge revamp, Miele fridges offer adjustable humidity settings, so your preservation drawer always performs to a high standard to keep fruit and vegetables firm and fresh for noticeably longer.
To get some advice on the best appliances for your kitchen, get in touch with our friendly team today.

Make The Most of Seasonal Fruit and Vegetables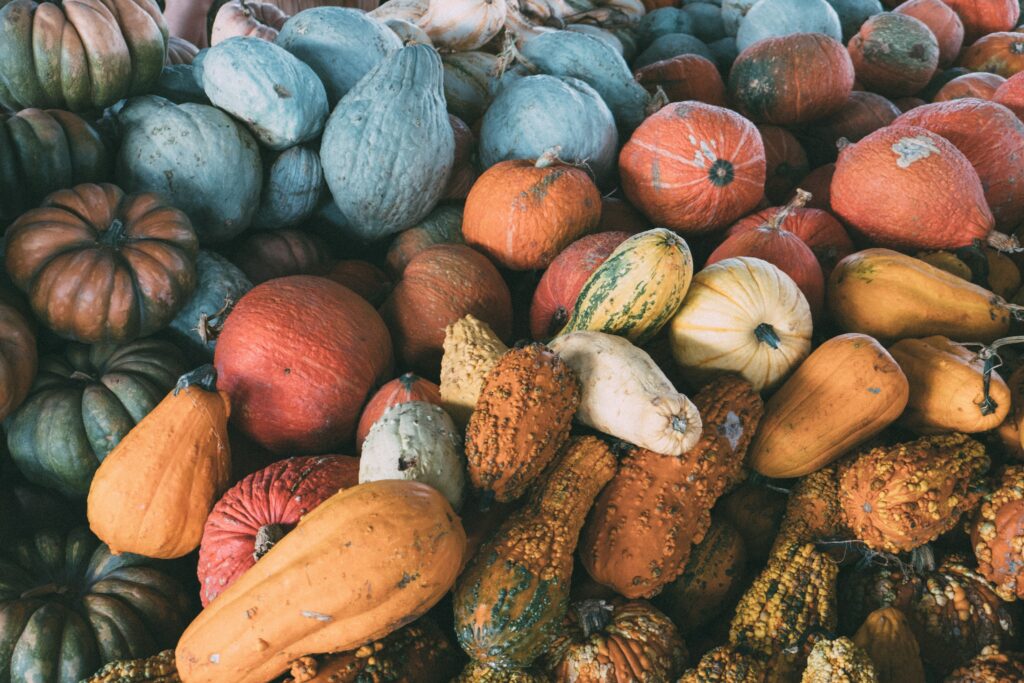 Now's the time to make the most of nature's harvest – get yourself to your local market and stock up on ripe harvest produce like apples, pears, cauliflower, cabbage, carrots, pumpkins, parsnips and more. If you don't mind a little foraging, you could even go berry picking from the bushes laden with juicy blackberries, just perfect for baking into a homemade crumble. Remember only to pick berries from above-the-waist height, only pick from land you have permission to cross, and be sure to give them a good wash with a colander and running water once you get them home.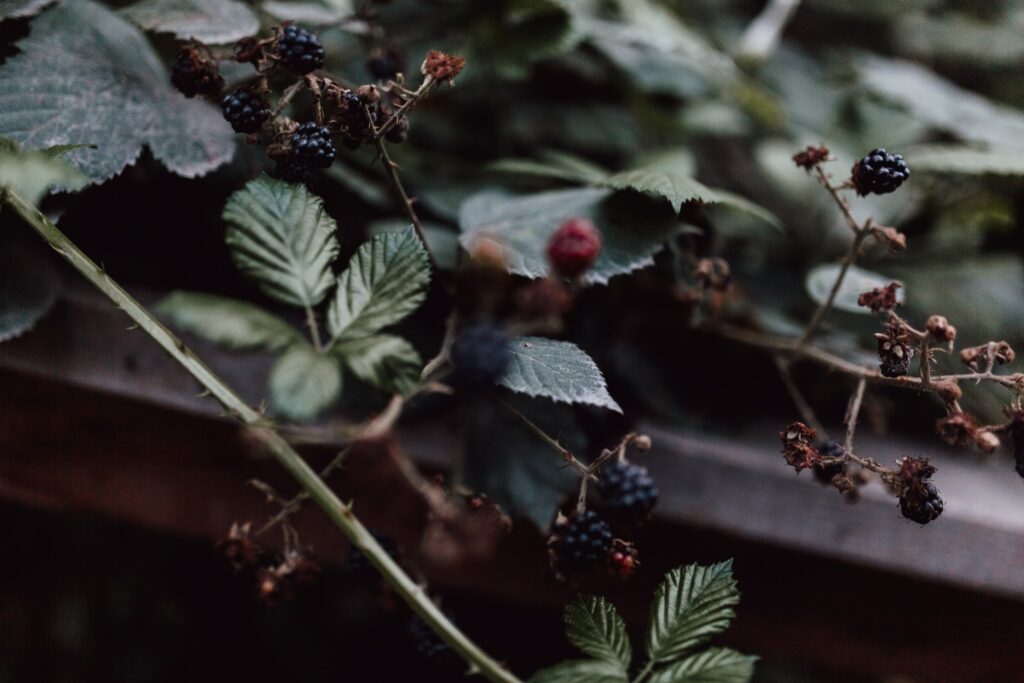 At Watermark, we want to ensure you can make the most of your fresh fruit and vegetables, with brands that deliver only the best in cool storage technology. Neff fridges provide three levels of Freshsafe storage, so you can choose the fridge with a preservation drawer that suits your lifestyle, your shopping habits, and your diet.
Ideal for greens and leafy herbs, level one is the perfect choice for salad lovers, whilst level two incorporates a little extra preservation for the weekly shoppers among us, ensuring fruit and vegetables remain crisp, tasty and ready for snacking throughout the week. Level three, Neff's optimum preservation system, is ideal for the avocado-lovers out there, and is designed to preserve delicate fruits and herbs, as well as fish and meat.
To get some advice on the best appliances for your kitchen, get in touch with our friendly team today.
The Great Cupboard Clear Out: Time To Restore Order
When it comes to making the most of what autumn has to offer in terms of fresh fruit and vegetables, meal planning is your best friend… and the best way to plan ahead is to assess your current cookery reserves. A quick scout through your food store to remove anything that's out of date and take stock of your store-cupboard staples will enable you to plan your meals – and shop for any missing ingredients – accordingly.
Need a little help keeping on top of your kitchen cupboard ingredients? Learn about our perfect breakfast pantry hideaways here. Not limited to breakfast time alone, our pantries offer an abundance of essential storage that'll help you maintain easy access and visibility of all your store-cupboard supplies, without having to root around at the back of deep shelves, and peer into the depths of dark cupboards.
Your Top Tips for The Perfect Autumnal Roast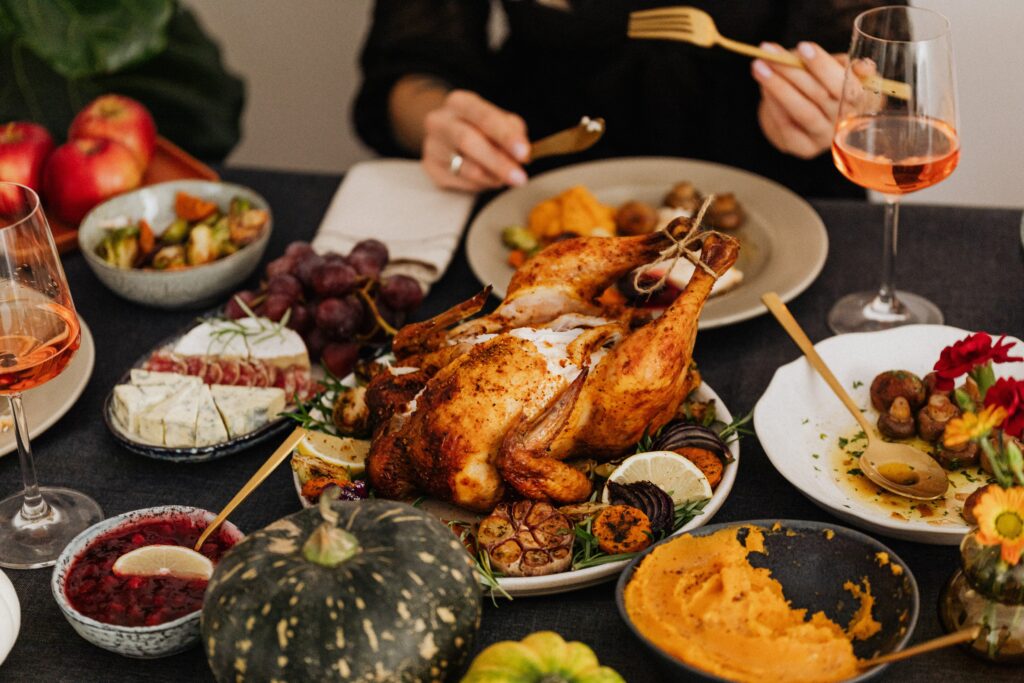 But what to do with all these delicious vegetables? Aside from batch cooking your favourite soups and stews, there's a tasty way you can cook these vegetables without boiling or steaming them, that the whole family will love this autumn – and that's roasting them.
Staples for roasting include delicious root veggies like potatoes, carrots and parsnips… but you needn't limit yourself to these alone! You'd be surprised what else tastes absolutely delicious, when roasted. Throw in some chopped peppers, segmented red onions, a handful of garlic cloves and even greens like broccoli and brussel sprouts for a mouth-watering combination of textures and flavours.
To roast your veg, simply drizzle with olive oil and season with a little salt and pepper, then roast on an oven tray until soft, tender and ever so slightly charred.
Top Tip: Different vegetables take varied lengths of time to roast; so it's best to give the root vegetables (like carrots and potatoes) a head-start, and add the softer, thinner vegetables (like broccoli, onions and tomatoes) once the root veg are already half-cooked.
If you plan to fill your veg drawer each week, a Siemens fridge freezer with HyperFresh technology would be a fantastic investment; a rippled base design allows cool air to circulate around your fruit and vegetables easily, whilst the humidity can be manually adjusted via a slider, so you can modify your fridge to best suit its contents.
Tis The Season to Start Baking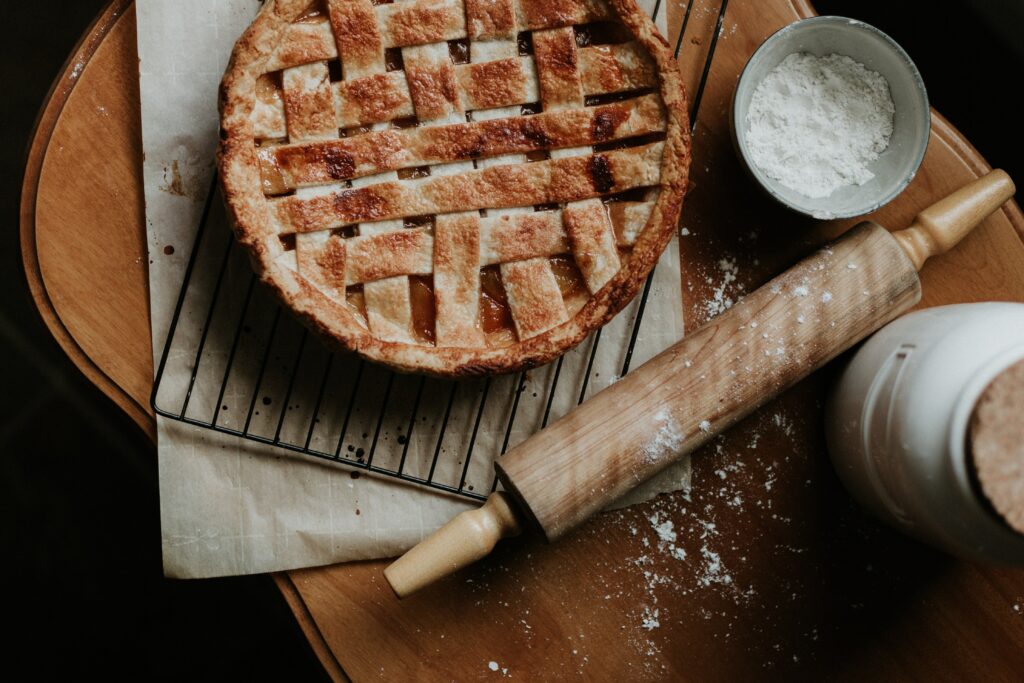 Another favourite autumn pastime which draws us back into our kitchen is, of course, baking. If you are a baking enthusiast, you can tailor your Watermark kitchen to deliver exactly what you need to embrace your passion. Designing your largest kitchen workspace to be adjacent to your appliance station is a must, enabling you to access your mixer with ease, without compromising on space for creating those all-important batters and doughs.
Custom storage is also a fantastic way to keep big and bulky appliances like mixers and processors from spoiling the aesthetic while you're entertaining. With a Watermark kitchen, you can create custom-designed homes for your baking gadgetry, meaning you won't need to reach or stoop to access your unwieldy essentials, nor permanently fill your worktop with them.
Another must for the baking obsessed is a double oven – allowing for multiple bakes at different temperatures and timings to be undertaken, simultaneously. If this is on your dream kitchen wish list, perhaps it's time to share your ideas with us?
At Watermark, we understand how important it is to have a kitchen that reflects your passion, your purpose and your personality, and work alongside you to help you achieve your dream of the perfect finish. Have an idea you'd like us to bring to life? Get in touch with your team today, here.