Part 1 of Your Kitchen Timeline: First Consultation To Placing Your Order
No one is under any illusions about how big an undertaking a kitchen renovation is. When you're living in the thick of it, it can seem never-ending. But the truth is, from the moment you bid your old kitchen sink farewell, it will only be a few short weeks until you're having breakfast in the kitchen of your dreams.
But just in case you're worried about how long one of the most important rooms in your home might be out of action for, we've put together a handy two-part kitchen timeline detailing each stage of its development so you know exactly what to expect, and when you can schedule the grand reopening.
In part one, we'll take you through the preparatory first half of your new kitchen journey, from the initial discussion about what you're looking for, through to the order and manufacture of the kitchen you crave.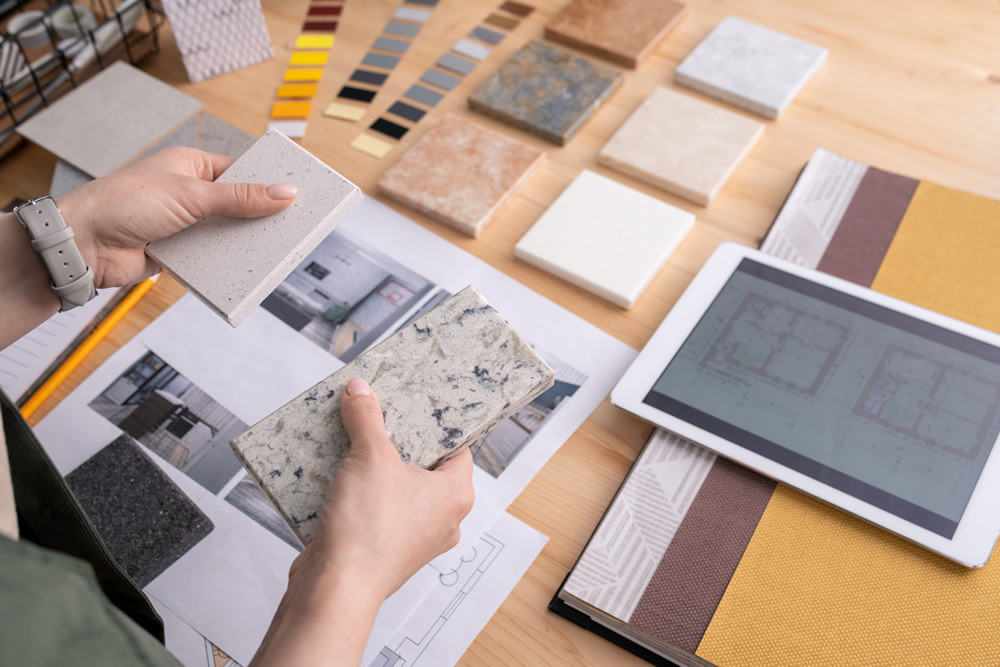 1// Conjuring Up A Kitchen: Initial Design Consultation
Let's talk about bringing your perfect kitchen to life, shall we? Your kitchen timeline begins with an initial consultation in which we'll discuss all things creativity, as well as make sure the fundamental details – like layouts and heart-of-the-home must-haves – are covered. Let us know your needs and your dream-kitchen budget, and together we'll deliberate design ideas, and bring your project to life.
Time: 1-2 hour meeting.
2// Putting It On Paper: Your Kitchen Is Designed
Now we've imagined your dream kitchen with you, it's time for our talented design team to go away and do what they do best – turn your ideas into a tangible plan for kitchen perfection.
Time: A design can take anything from 1-3 working days to produce, depending upon the scope of the project.
3// Perfection Is Everything: Finalising The Design
Once the initial design has been completed, we'll share it with you so that the fine-tuning can begin. At this point you'll have the opportunity to collaborate with our designer over the details, to ensure your kitchen delivers everything you want it to. Seeing your ideas on paper can help you to visualise how the space will flow, and you may want to tweak it at this stage – that's fine!
Time: This stage can take approximately 1-2 weeks, depending upon the level of revision requested.
4// And So It Begins: Placing Your Order
It's time to commit to bringing your dream kitchen to life. Once all parties have agreed upon a finalised design, we will process your order, and the manufacturing process begins.
Time: Half a day.
5// Bringing It To Life: Your Kitchen Is Manufactured
Lead times can vary depending on which kitchen manufacturer is selected. It's entirely possible to have a kitchen manufactured in as little as four weeks, although in some cases this process may take longer.
Time: Approximately 6-8 weeks, on average.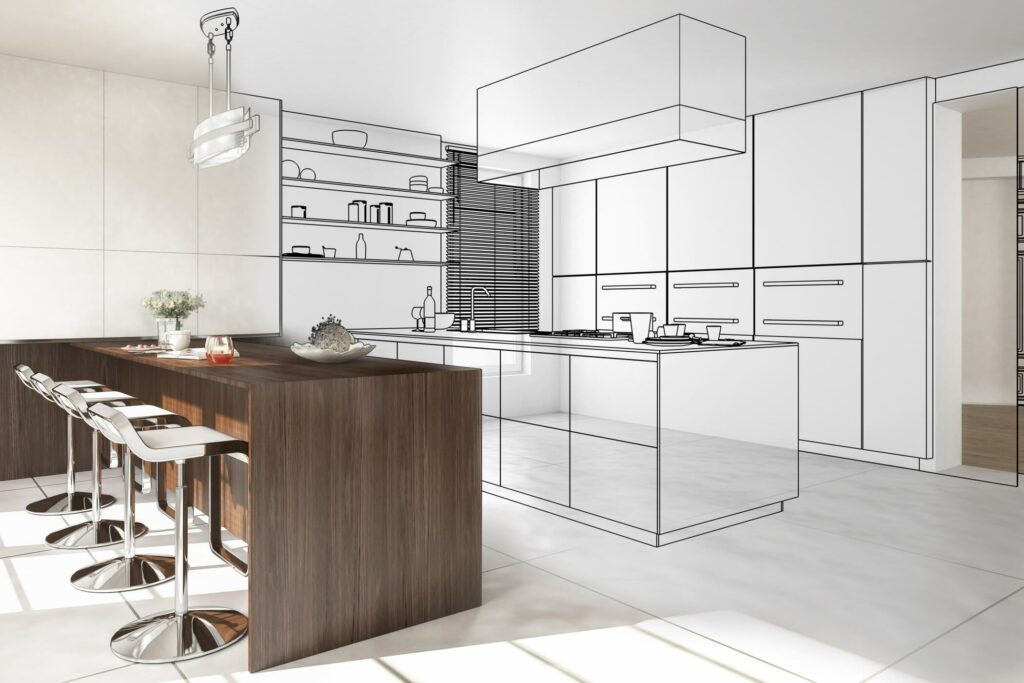 Here concludes the preliminary part of your new kitchen journey – with your design finalised, ordered and manufactured for fitting. In Part Two of our kitchen timeline, we'll take you through what happens in your home, from the removal of your old kitchen and all the preparation work required, through to the final finishing touches that complete the project.

If you think now's the time to transform your kitchen space and would like our help, get in touch with your team today, here.