It's Monday morning… you're running late, but still can't find the kids school shoes, haven't finished the packed lunches – and your coffee flask is empty. It's mornings like these when taking two minutes out to boil the kettle for your morning caffeine hit feels like a luxury you just don't have time for.
Introducing the Quooker boiling water tap.
A Quooker tap is a kitchen tap fitted to your worktop that makes boiling water instantly accessible.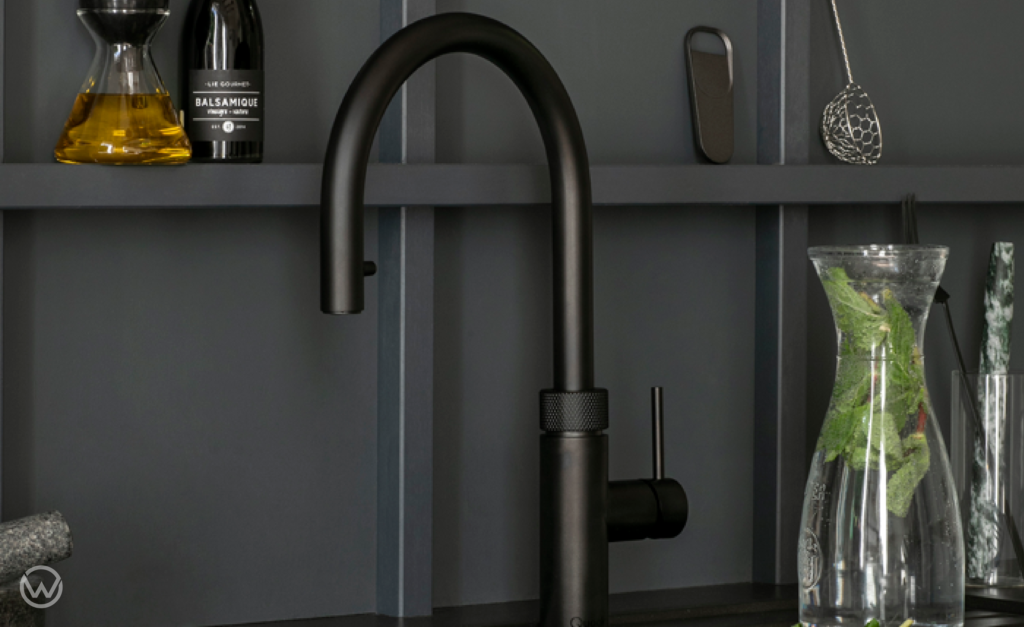 Why Choose the Quooker Tap?
Available in a variety of options, you can choose the system that works for you. Opt for installation of the Quooker Tap alone for dispensing boiling water only, or combine it with the Quooker CUBE for maximum versatility, with the additional benefits of cold, chilled and even sparkling water.
Aesthetically, the Quooker range caters to all tastes, with a variety of finishes ranging from the straightforward sophistication of stainless steel, to the elegance of patinated brass.
The Quooker's boiling water tank will sit hidden from sight within the cupboard underneath your worktop. Should you wish to enjoy chilled, pure, filtered water, as well as instant-access to boiling water, fitting a CUBE chilled water tank gives you the best of both worlds.
You can opt for the installation of a Quooker CO2 cylinder alongside your CUBE, making a quick trip to the kitchen as far as you need to travel for your sparkling water fix, too.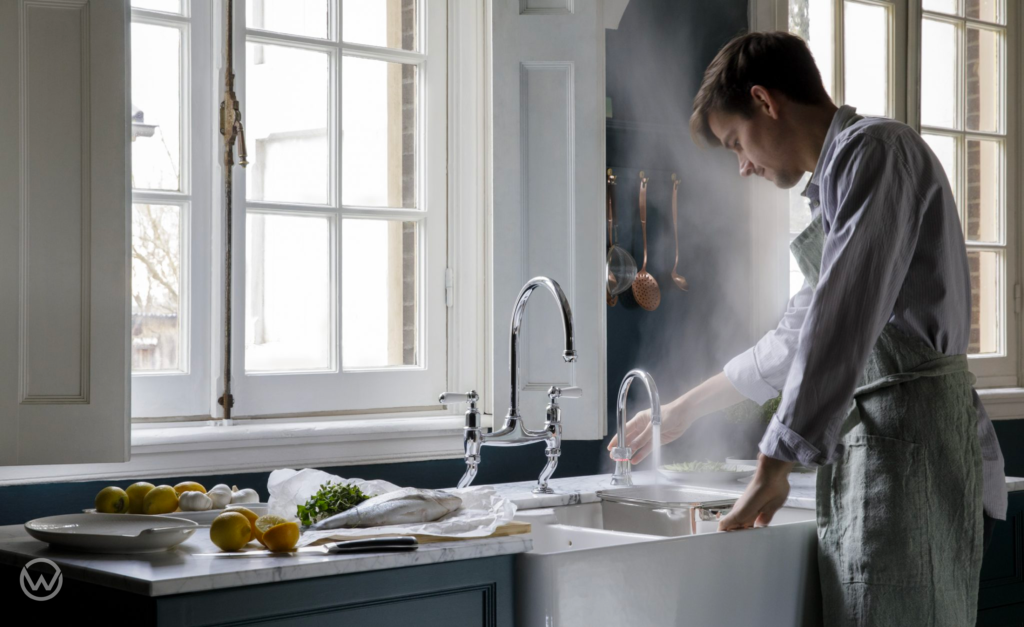 The Benefits of Boiling Water on Tap
Stress-Free Cooking
A boiling water tap serves more than just your morning tea or coffee. Imagine being able to fill the saucepans on your stove in a matter of seconds, with water that's exactly the right temperature to start cooking with. Roast dinners, pasta lunches and homemade soups suddenly become a whole lot easier.
Reduced Chemical Use
Being able to cut back on chemical usage is another perk of having boiling water on tap; effortlessly clear small drain blockages by pouring a jug or two of hot water straight into the offending drain. You can even remove some troublesome stains on furniture and carpets with boiling water alone.
Better for You, Better for The Environment
With boiling water on tap, cutting back on energy waste becomes second nature to the Quooker converted. How often do you boil a filled kettle to make just one hot drink? Or find yourself re-boiling the kettle before your drink's even made? That's a fantastic energy saving you could achieve, simply by retiring your kettle.