The team at Watermark are proud to be showcasing their stunning new kitchen showroom at Amersham, an inspirational space, meticulously designed to demonstrate the world of possibilities available to you on your renovation journey. Explore an assemblage of some of our finest kitchen features alongside innovative brands and high spec appliances, all consolidated in one captivating space ++ help guide you towards the perfect kitchen for you and your home.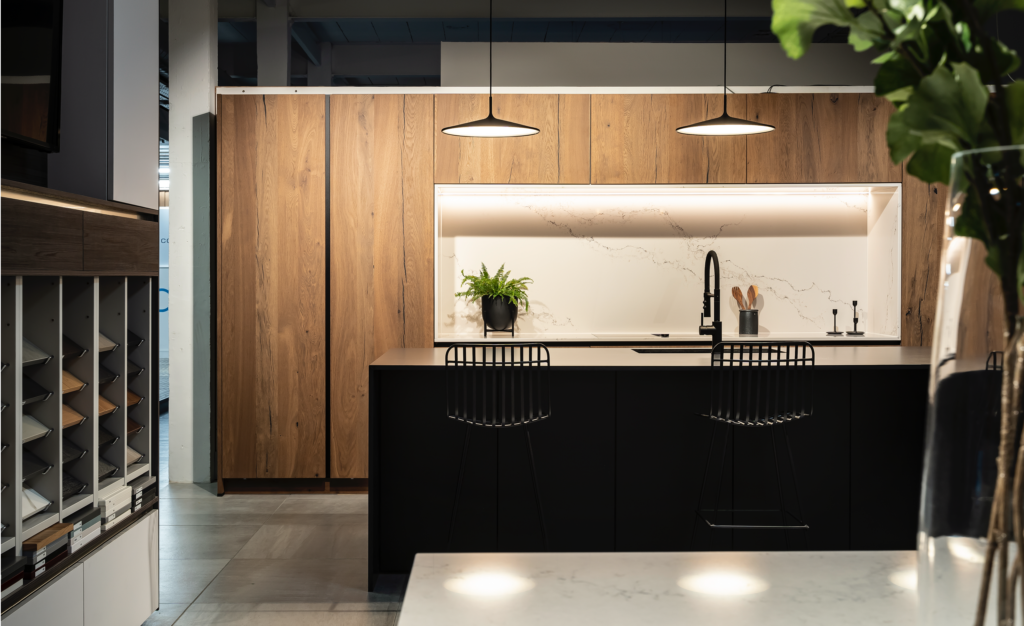 Searching for ideas on how to keep your kitchen streamlined, whilst ensuring the essentials are accessible? Within our contemporary, handless display you'll find lava grey internals, hiding an array of innovative storage solutions and handy pull-outs designed to make day-to-day living effortless.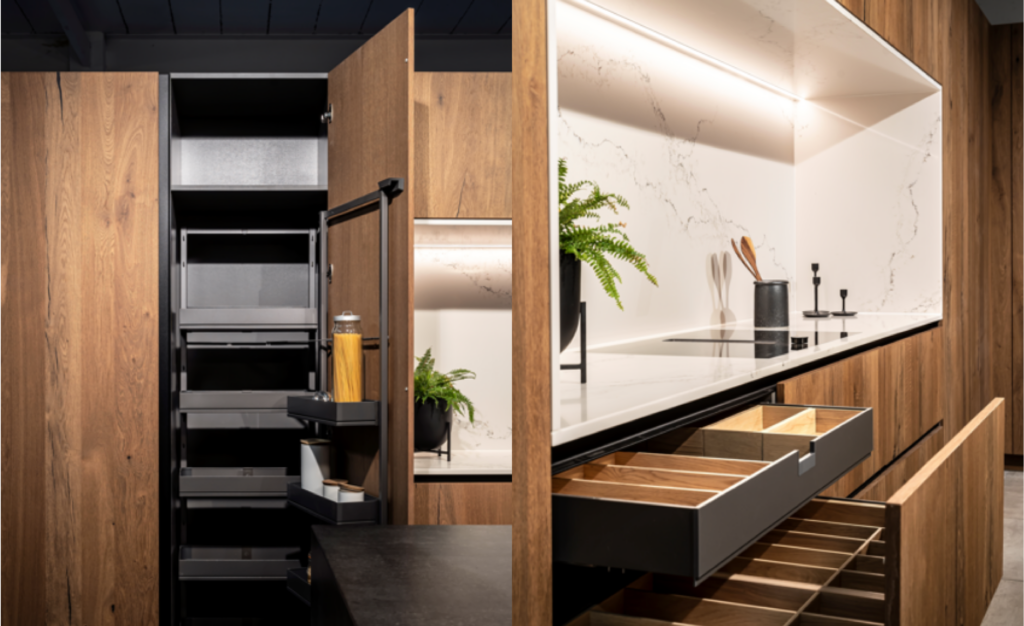 Explore a selection of organisational design features created to make utilising your kitchen uncomplicated.
With a full suite of live Gaggenau appliances, you'll not only enjoy the opportunity to explore what these contemporary accessories can offer, but also to witness the sophistication with which they can be integrated into the kitchen of your choice.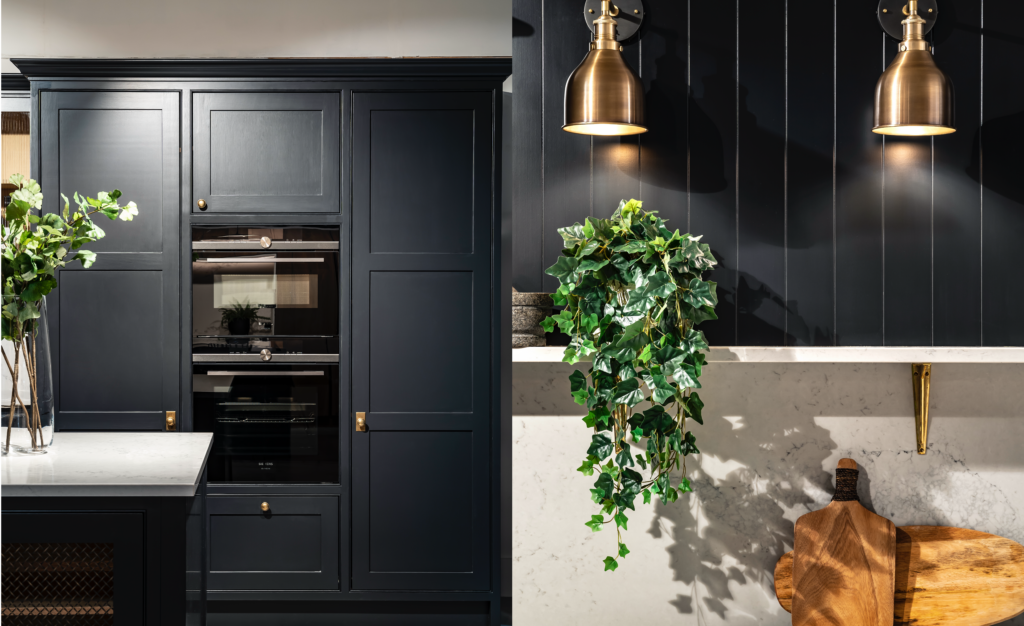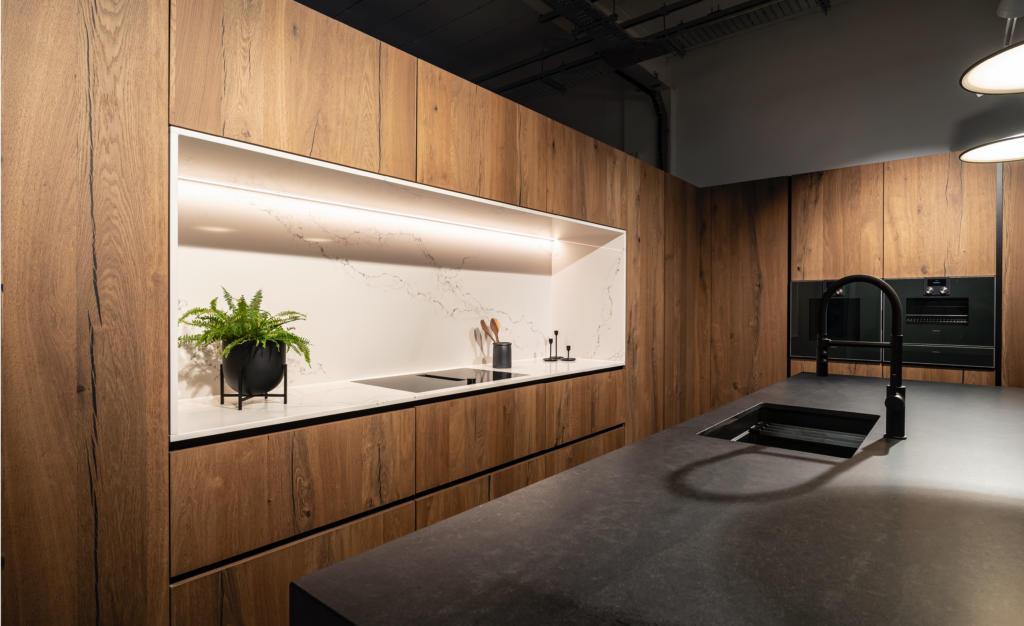 Design your kitchen around your lifestyle; The Gaggenau Flex Induction features an integrated ventilation system for maximum versatility and zero compromises on style.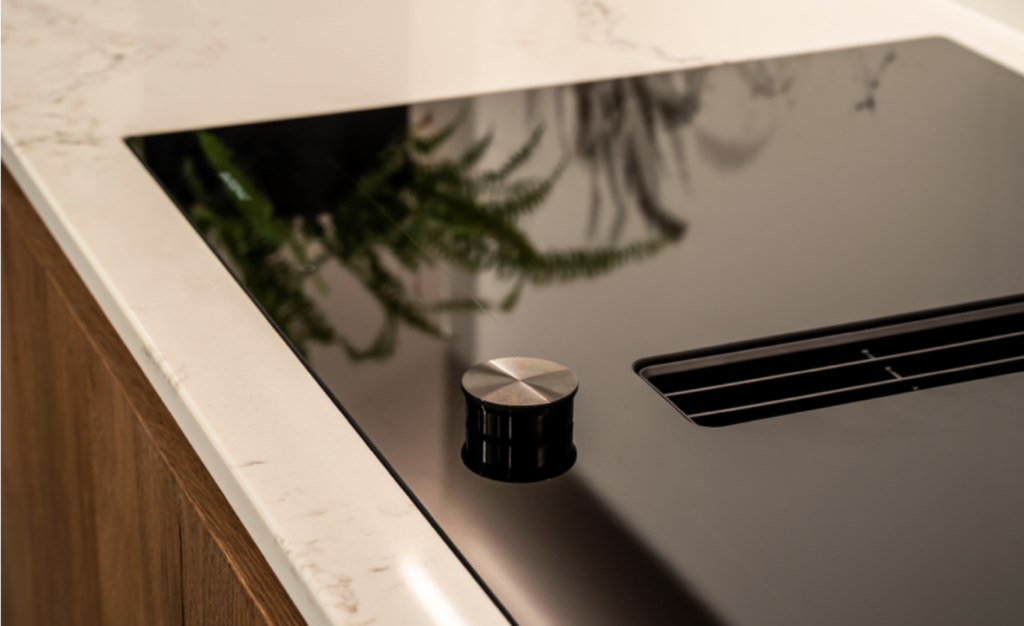 Considering a kitchen island? Witness the elegance of ours firsthand. With a breathtakingly beautiful Caesarstone worktop in the brand new 'Temple Black' colour, it's the perfect statement centrepiece.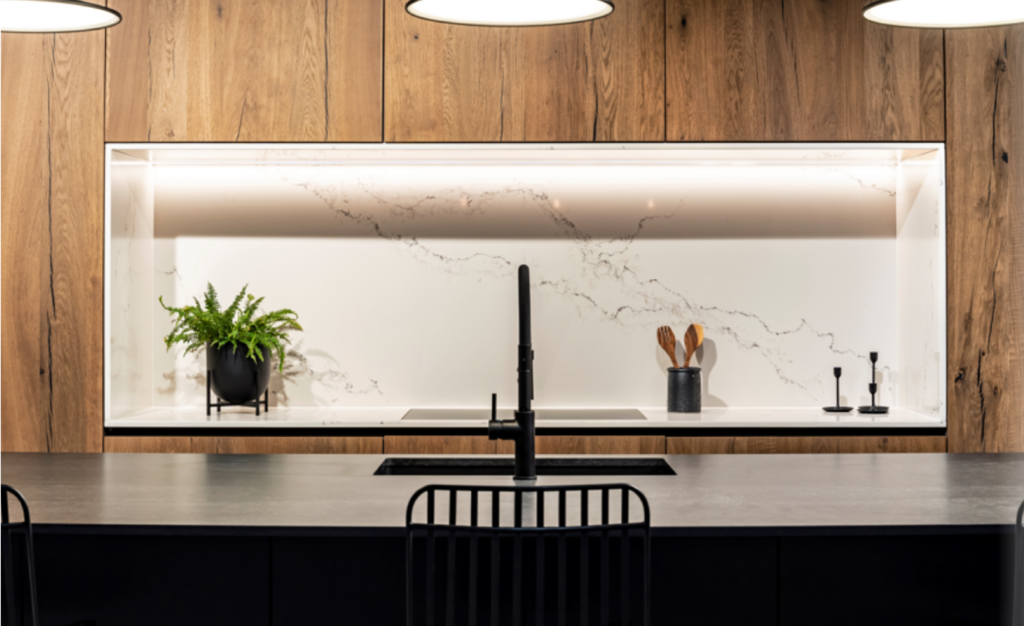 Offset by the bright and beautiful wall run worktop, which showcases Caesarstone in the elegant 'Statuario Nuvo' colourway – perfect for providing statement contrast to darker appliances and accessories.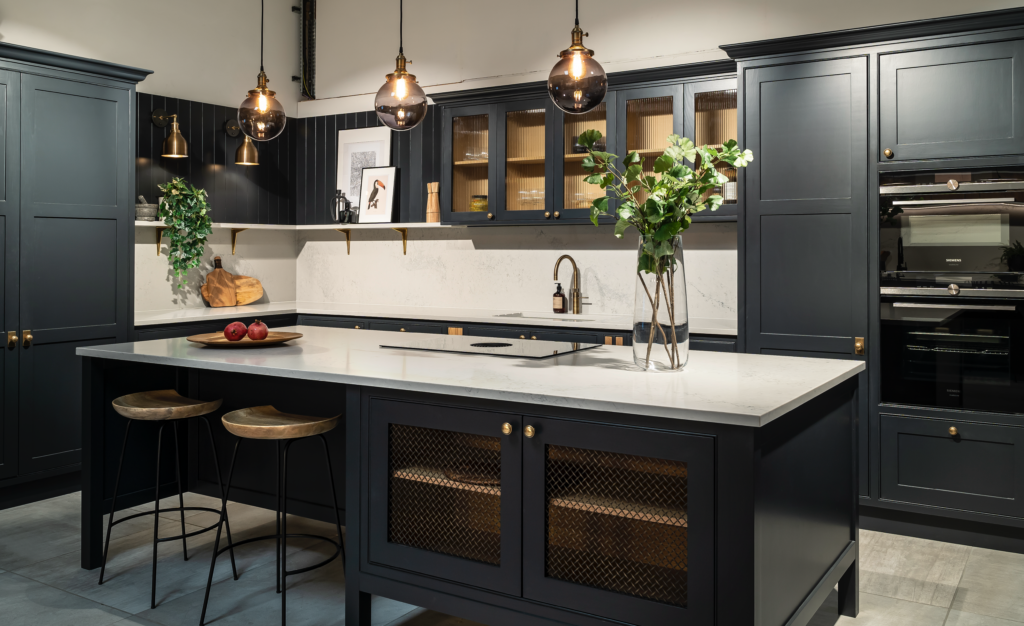 Observe the beauty of the Nougat Wild Oak veneer, coupled with the industrial simplicity of black lacquer doors, all in one scintillating space.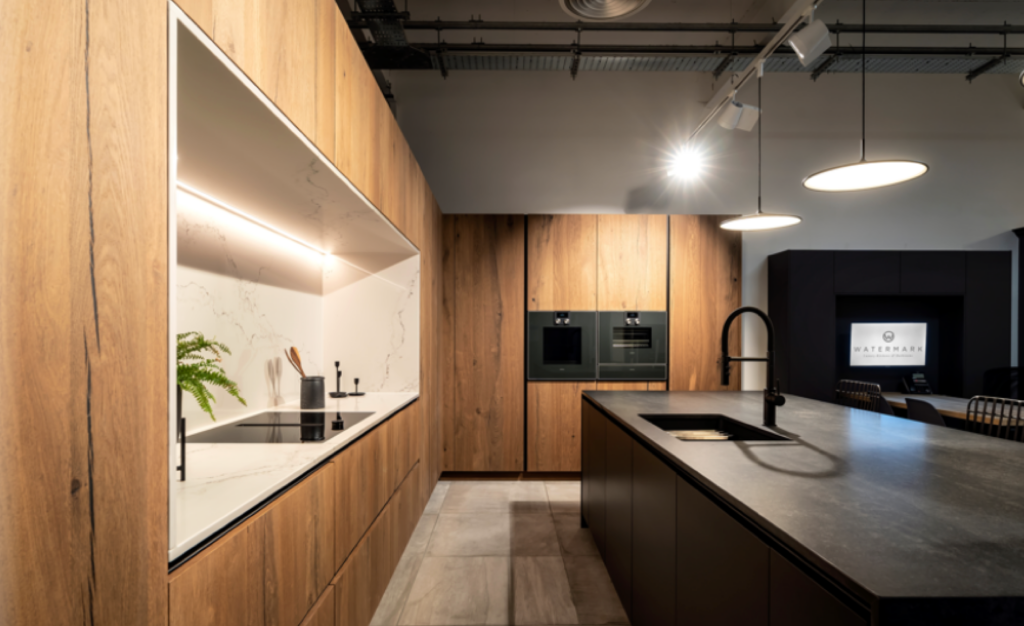 Then step across into our Oakley bespoke display for an entirely new experience.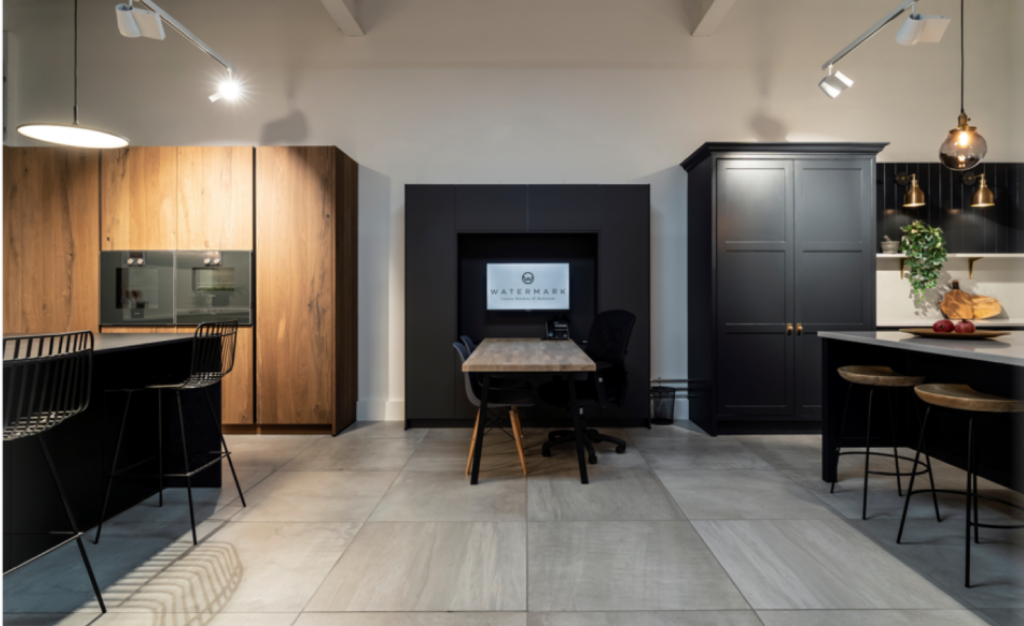 The sophisticated shaker doors, in Farrow & Ball's 'Railings', feature cockbead detailing and burnished brass Armac Martin cabinet handles, for a quintessential New England aesthetic.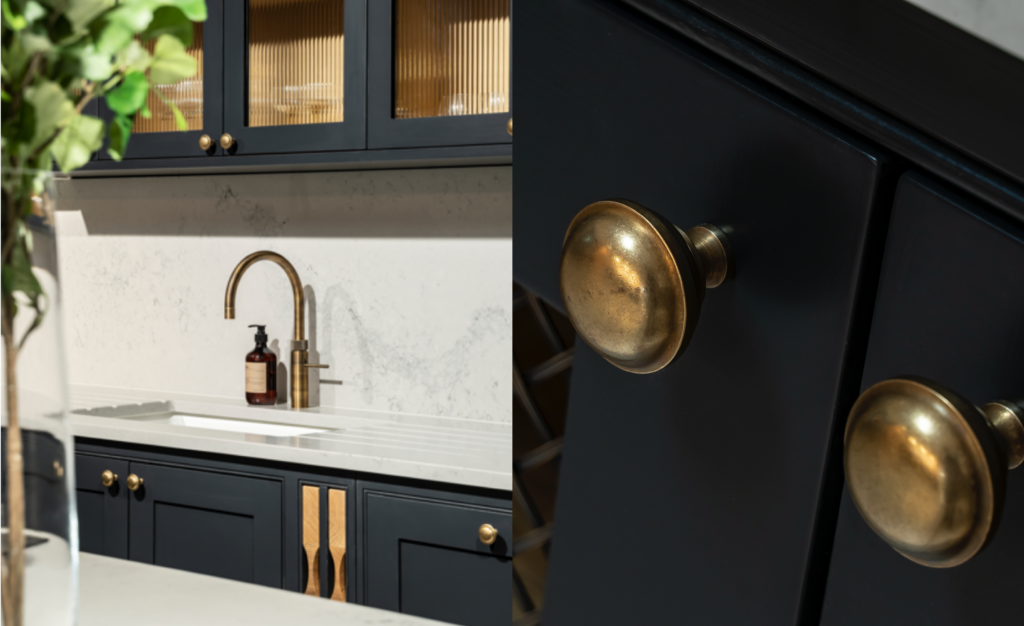 Hidden behind these you'll find smart storage configurations, coupled with a high quality finish, that runs seamlessly throughout the entire design.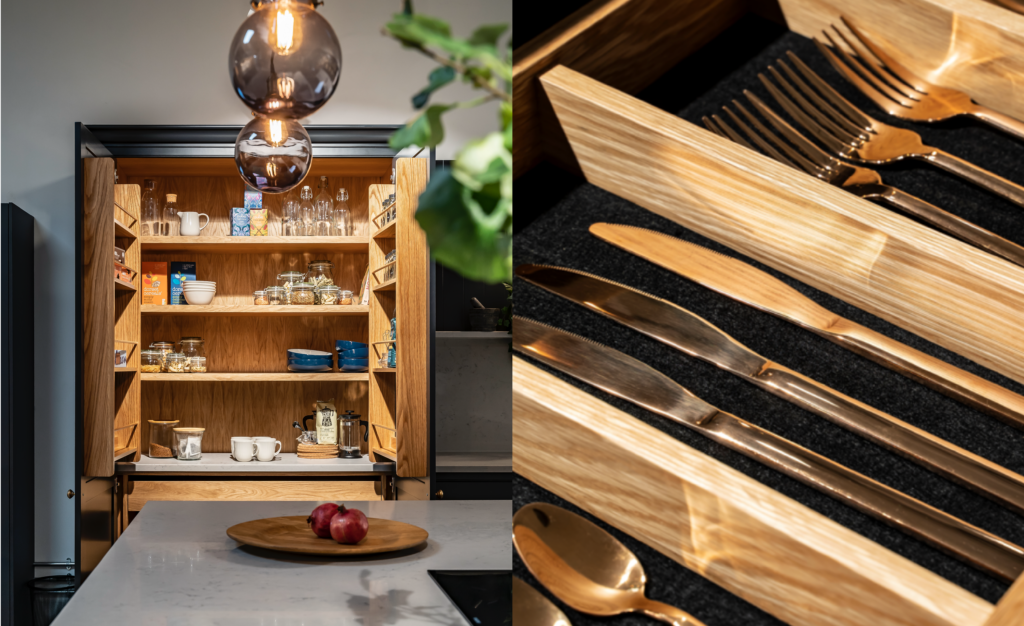 Inset into the Noble Grey Caesarstone worktop you'll find the BORA Pure hob – a game changer when it comes to designing your dream space.
Utilising extraction built into the worktop itself, the BORA hob eradicates the need for overhead extraction, freeing you up to a world of design possibilities.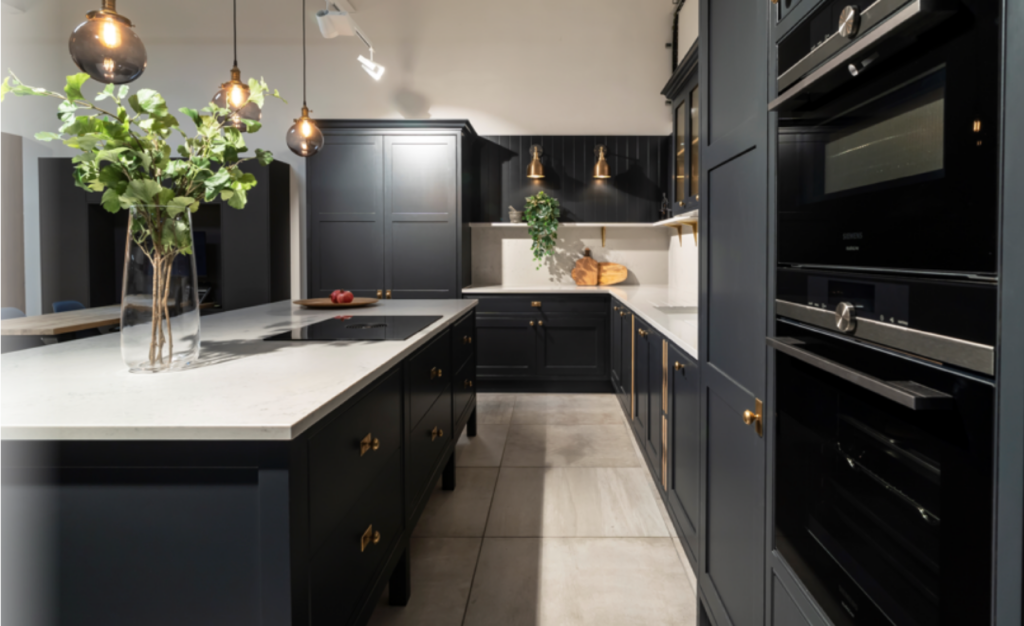 Capitalise on your reclaimed headspace, with beautifully positioned feature lighting.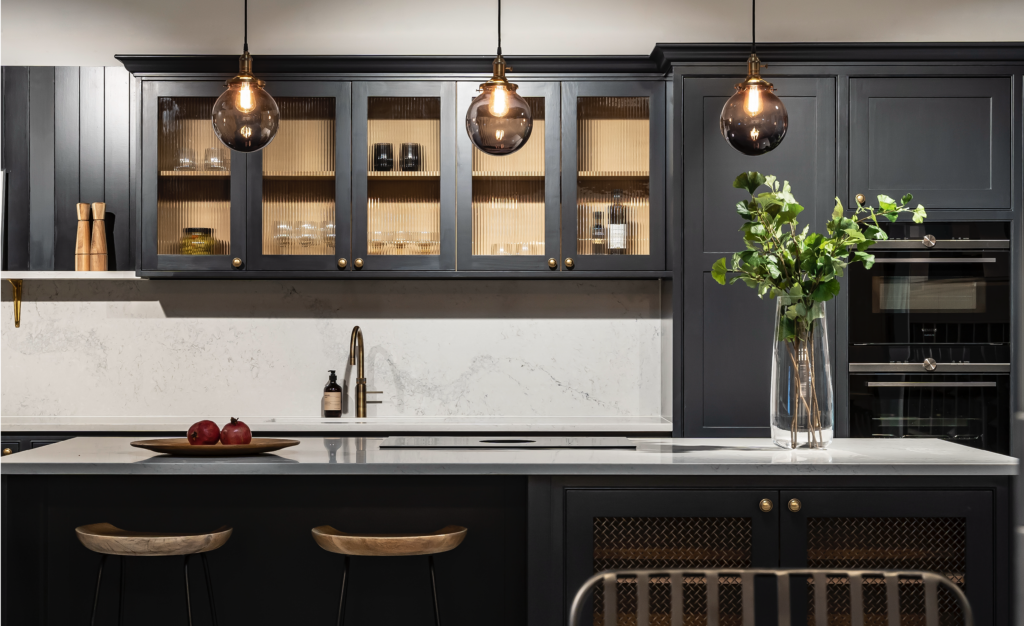 The handmade cone wall lights on display feature a dark brass finish, exuding originality, and perfectly showcasing the Edison-style filament bulbs within.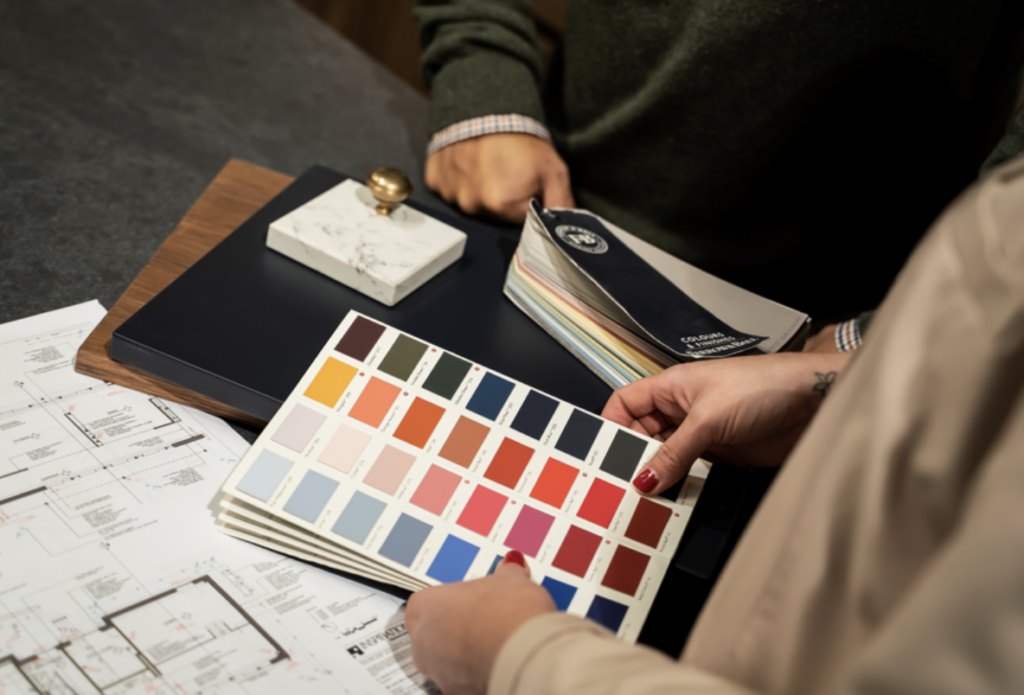 We keep all our samples to hand, to help you visualise the kitchen that you want.
Speak to our team of talented designers, and explore a variety of design concepts, combinations and layouts digitally, via our on-site large-screen TVs.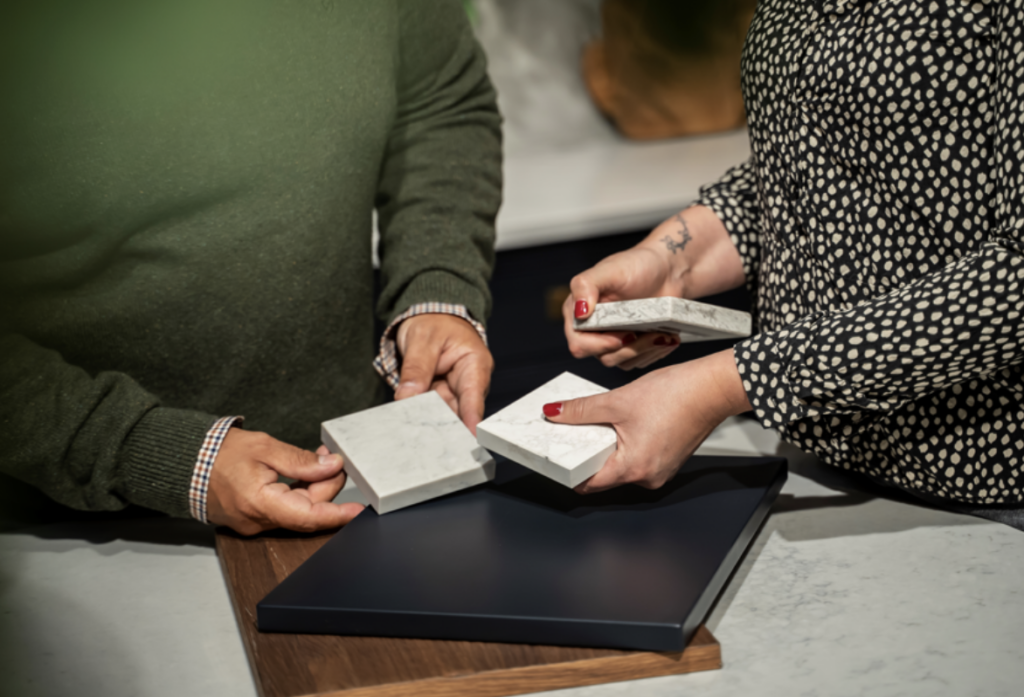 Coupling the innovative brands we're proud to work with, with the exclusive materials we use to deliver a high-quality finish for every Watermark creation, the Amersham showroom is your first step towards the kitchen you've always wanted.
Book an appointment to visit us today, and immerse yourself in our installations as we help you make your renovation dream a reality.