It's time to uncover the perfect colour palette for your kitchen, and we are here to help you do that. The modern era has seen kitchens grow into the high-traffic, multi-purpose hearts of our homes, that we recognise them as today. As functional as they are as a workspace, they also shoulder a great deal of responsibility. Particularly when it comes to providing a relaxing and comfortable environment to spend time in. Gone are the days of kitchens that are solely utilitarian; now they must be warm, welcoming and as much a sanctuary as any other part of the family home.
So what does this mean for the way we address our kitchen decor? Below, we explore some of the rising trends when it comes to kitchen colour schemes. We are sharing our expert advice when it comes to designing the perfect palette to complete your own kitchen renovation project.
Inspired By Nature – Colour Shades of Foliage
This year sees kitchen decor trend collectively towards a more soothing, grounding and nature-inspired colour palette. As we strive to blur the boundaries between the beauty of the natural world and the comfort we seek inside our own homes.
Farrow & Ball's California Collection brings us Palm. A beautifully soft, desaturated green that poses itself as a love letter to the iconic palms that dress the LA skyline.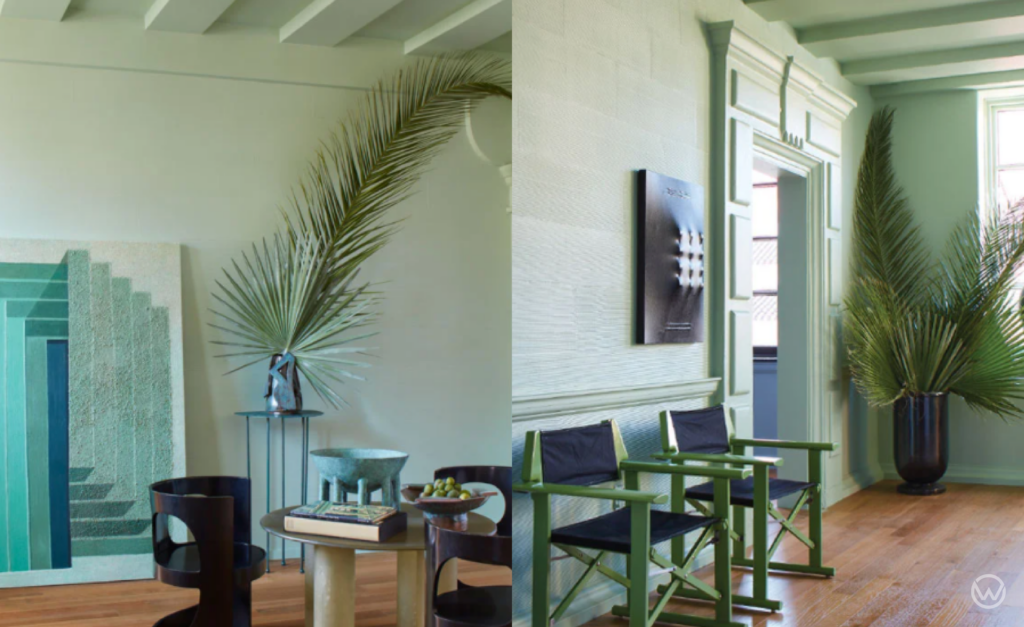 Alternatively, Cooking Apple Green brings with it a charmingly familiar feel. Injecting a fresh energy into bright and well-lit spaces whilst simultaneously affording a rich, quaint elegance to darker rooms.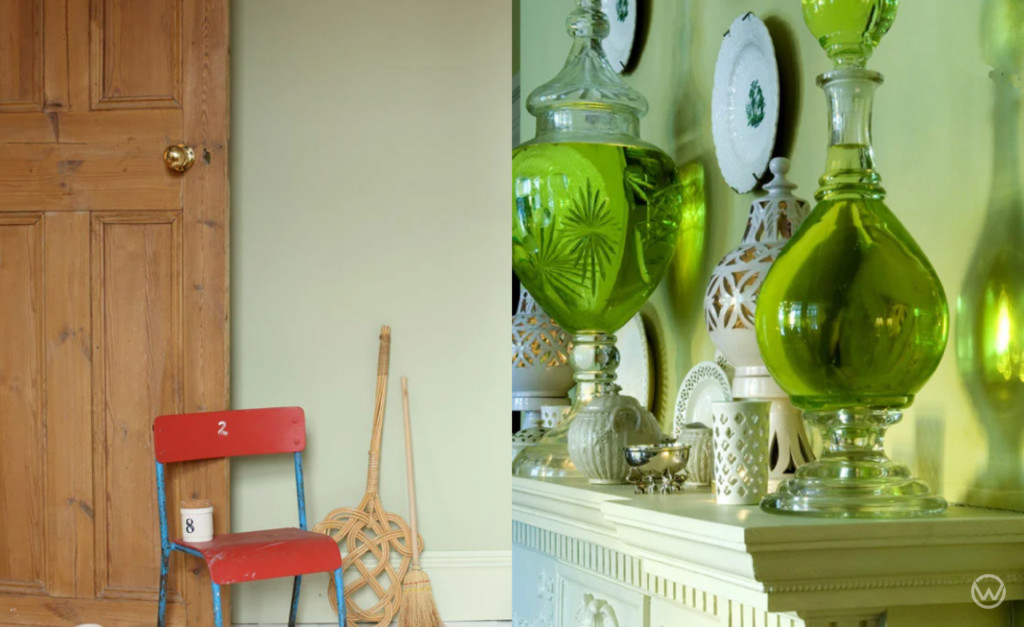 A cooler and less intense alternative is Vert De Terre. Its blue undertone helps it contribute to the softest of atmospheres, lending a soothing tranquillity to any space.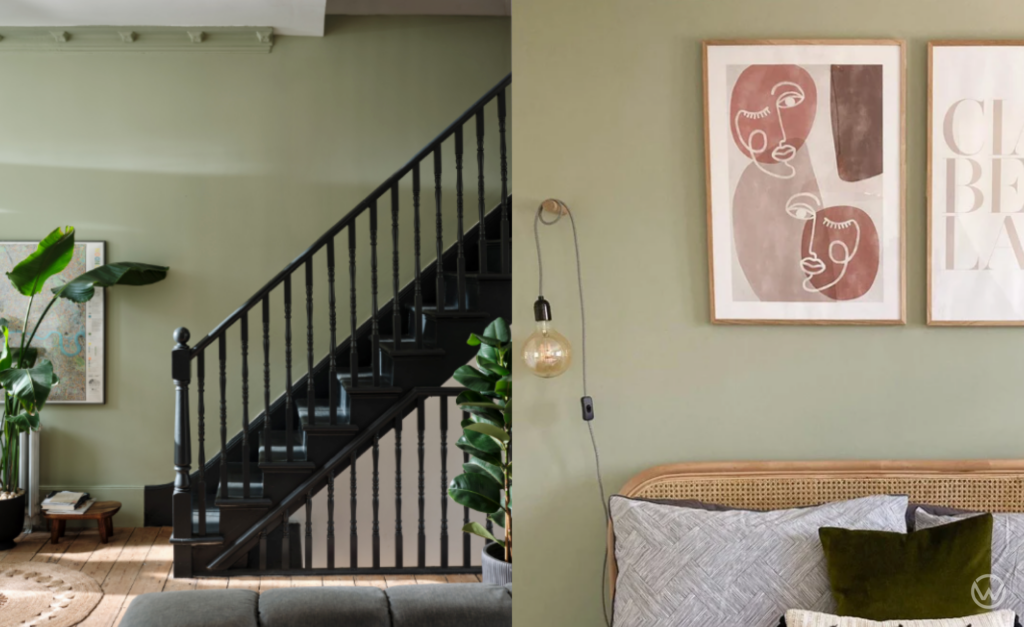 Eco-renowned kitchen manufacturer Häcker's latest colour drop. The serene Eucalyptus – another nod to the soothing beauty of the natural world. Teams beautifully with lighter wood tones to provide a fresh, nature-inspired backdrop to life in the heart of the home.
A Down-To-Earth Twist On The World Of White
Have we seen the demise of white kitchens? Not at all… but a significant shift from the gleaming showroom finish towards a more organic and natural aesthetic has become apparent. Pairing white countertops with earthy shades like rich Walnut injects a room with warmth, thanks to the shade's unique depth of colour, and elemental darkness.
Farrow & Ball's Jitney is a muted alternative, reminiscent of the sandy beaches of the Hamptons, it offers an earthy and uplifting way to soften the room's decor.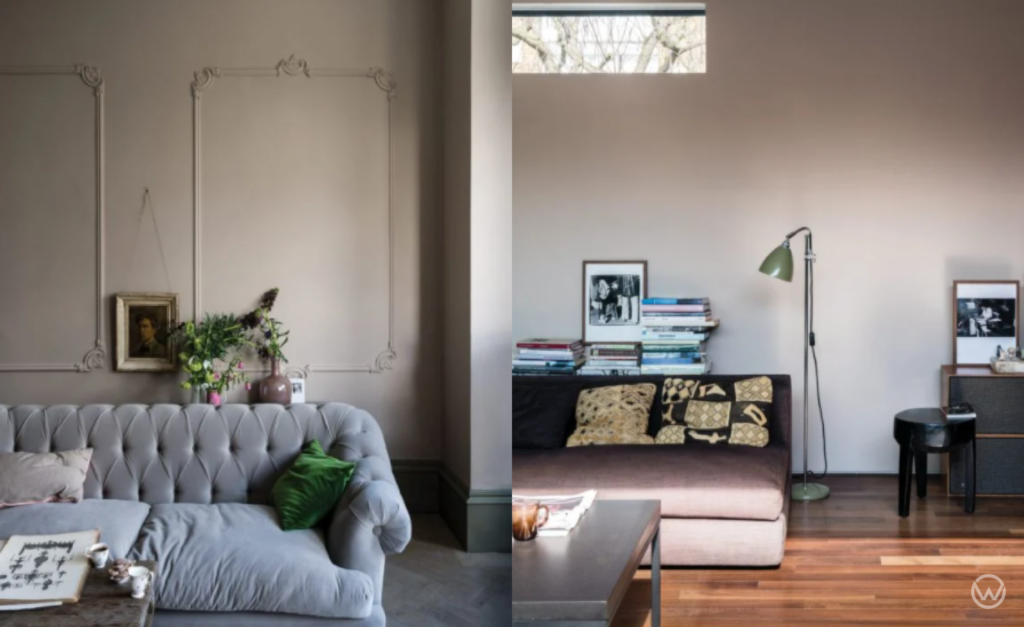 Calming Neutrals: A Natural Sanctuary
A natural colour palette in its purest for. When you combine soft calming neutrals, you create a gentle, enveloping space that calms the mind and soothes the soul. Häcker's Natural Umber is the perfect way to add a down-to-earth base to your kitchen design, that's as cosy as it is versatile. A shade that gives both wood and black a radiance all of their own. It's particularly beautiful when combined with soft, scandi decor.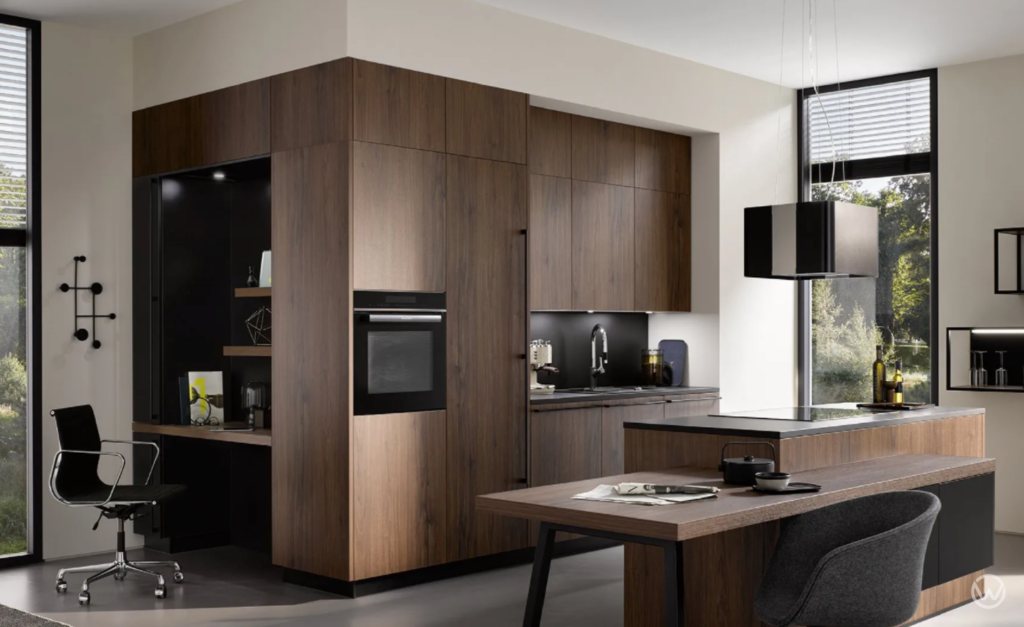 Hushed, contemporary neutrals, such as Farrow & Ball's Skimming Stone, will provide maximum versatility to muted backdrops, enabling you to dress the space with lush green houseplants, or get creative with other design elements, such as statement lighting, and decorative accessories.
Opting for a neutral palette not only helps you to transform one of the busiest parts of the home into a zone of calm, but also affords you the flexibility to dress the space up or down, as you see fit.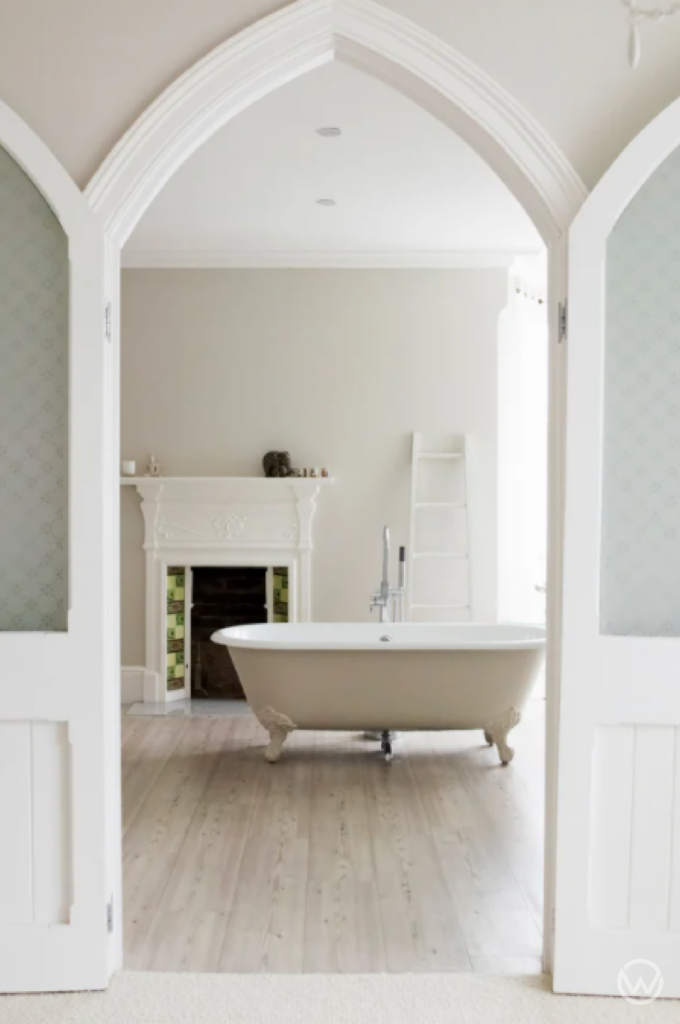 Bold Is Beautiful – Statement Colour Pieces for your Kitchen
The rise of neutral doesn't mean that statement colour drops are any less popular, however. Whilst bold shades can seem intimidating, they continue to possess a unique ability to infuse a space with jaw-dropping sophistication. Opting for a darker, bolder cabinetry can help add a timeless luxury to your kitchen space, particularly when paired with a lighter, natural floor and worktop.
Häcker's new Burgundy shade provides the perfect combination of striking authority, with the appeal of the natural world outside. Since many flowers, leaves and fruit shine in this warm shade of red, it's a fantastic choice for livening up a nature-inspired colour palette, and will enable you to add impact, without sacrificing the comfort and warmth that we crave from our kitchens as the hub of the family home. Discover more tips on how to incorporate this beautiful shade into your kitchen renovation project, here.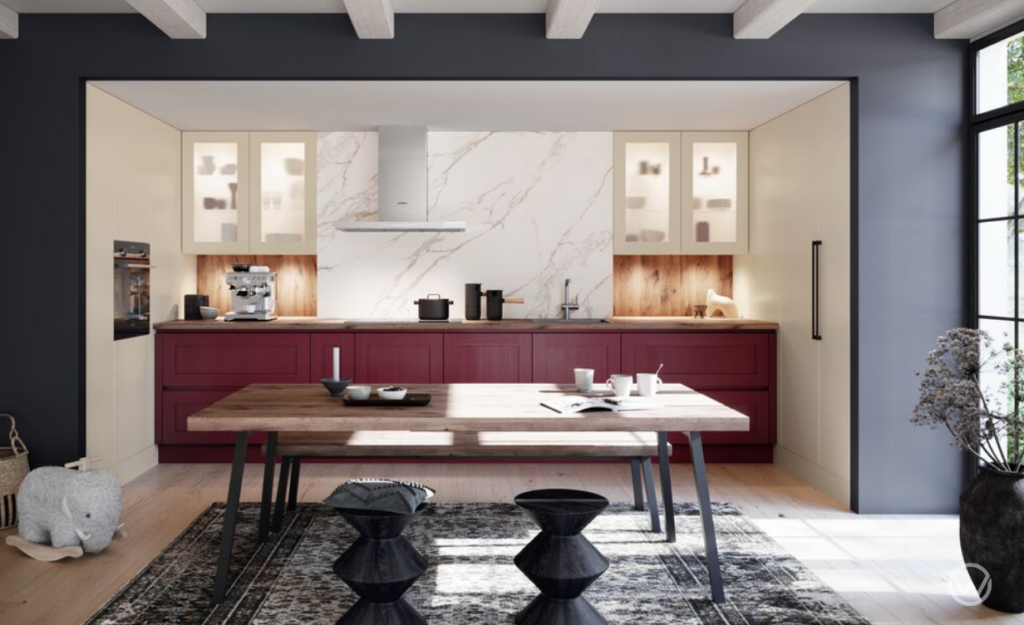 At Watermark, we appreciate that your kitchen is not only a functional space, but a sanctuary at the heart of the heart of your home. If you'd like to explore our full range of colour options, get in touch with the team and book an appointment, today. Together, we'll uncover the perfect colour palette for your renovation project.