There are so many aspects to consider when it comes to planning a kitchen renovation. The fittings, finishes, colour scheme, and layout spring immediately to mind – but have you given enough thought to how you'll light the room? You needn't be an interior designer to appreciate the impact that good (and bad) lighting can have. Done well, lighting can help create the illusion of space, enable you to zone an open plan area, as well as set the mood, whether that be relaxing, studious, or social. When it comes to kitchen lighting in particular, both task lighting and ambient lighting are equally important – which makes the versatility of pendant lighting a fantastic choice.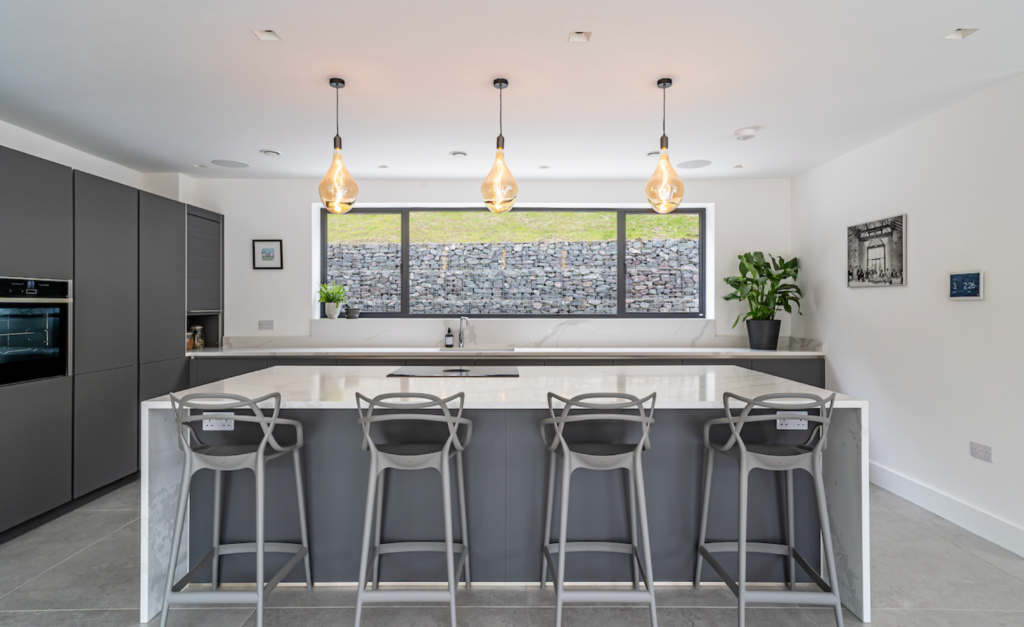 Why Are Pendant Lights A Fantastic Choice For Kitchens?
Zoning:
Whilst open plan living is growing in popularity as a means of maximising space and bringing families together within their homes (read more about the benefits of open plan living here) it can make it tricky to achieve comfortable pockets of relaxation, traditionally afforded by smaller, separate rooms. If your kitchen renovation involves embracing an open plan layout that may also incorporate a dining area, or even a living space, pendant lighting is a great way to keep things cosy. Well placed pendant lighting will enable you to draw focus to specific zones, helping to ensure that each area of your larger living space still feels intimate and comfortable.
Task Lighting With Style:
One big design perk that pendant lighting brings to the table (literally) is that it pulls light down from the ceiling and delivers it closer to your tabletop or kitchen worktop, making it the perfect task lighting provision. If your kitchen layout incorporates a large island, or a breakfast bar, you can use pendant lights to make this area even more accessible when it comes to meal preparation and other everyday kitchen tasks. Particularly effective if your space features a high ceiling, but still requires adequate task lighting, pendant lighting can also be hung above countertops that are free from overhead cabinetry, to maximise utility space.
Ultimate flexibility:
The beauty of opting for pendant lighting, is that the fitting brings with it the ultimate level of flexibility. Because pendant lights hang from the ceiling on a cord, wire or chain, they are often height adaptable at the time of fitting, enabling you to get creative with the height of your light. This might mean hanging a feature pendant low over a dining table, to help draw the eye and zone the area. Alternatively, you may line up three smaller pendant lights above an island worktop to provide characterful task lighting, but hang them closer to the ceiling so as not to visually interrupt the sociability of the space.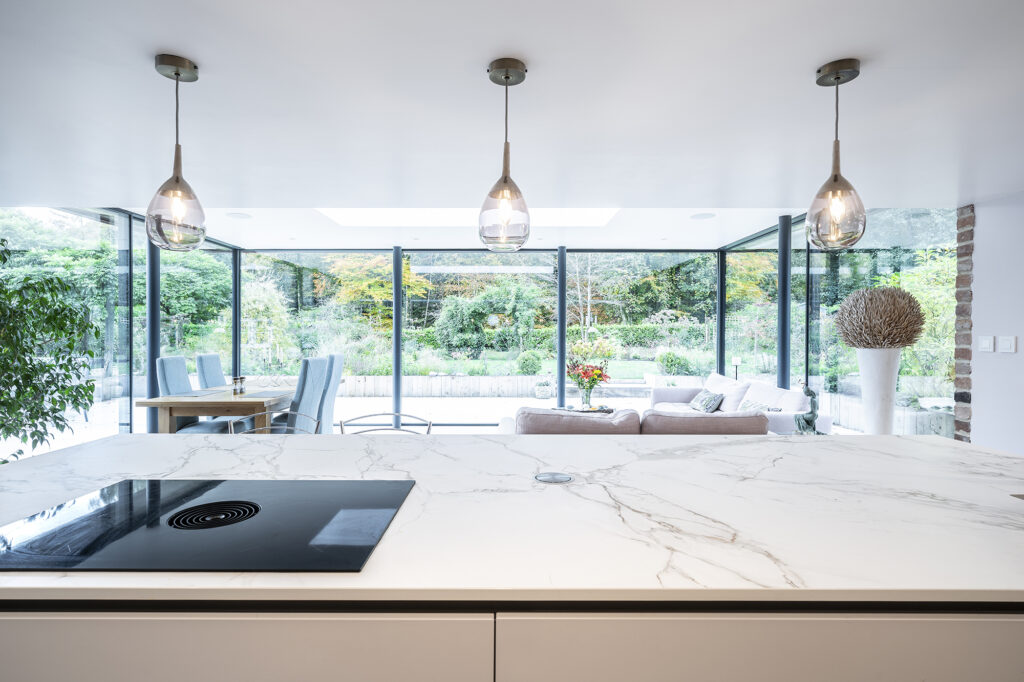 Choosing A Pendant Light Style – What's Available?
Multi-Arm Pendant Lights:
For a functional, contemporary aesthetic, you could opt for multi-arm pendant lights. Similar to chandeliers in that these lights feature more than one bulb or focal light source, they can vary in shape and style. Fantastic for creating a focal point above a dining table, or helping to zone a space, these are a great way to increase atmospheric light in a room too.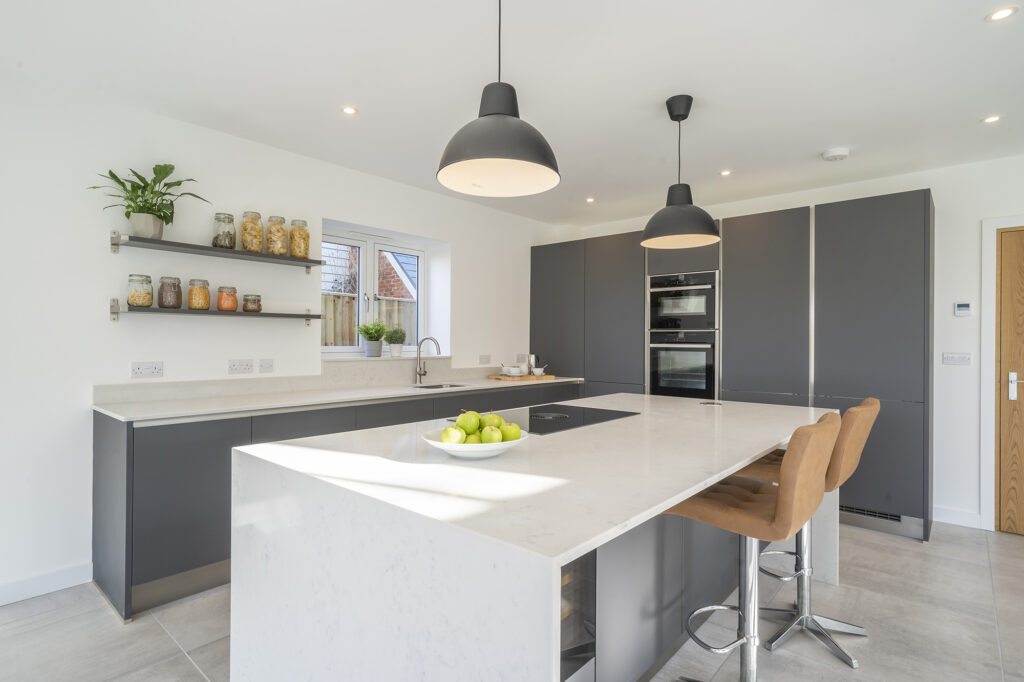 Shaded Pendant Lights:
Shaded pendant lights feature exposed bulbs which are surrounded by decorative shades, and can come in a variety of styles, including industrial chic, modern simplistic, vintage, retro, and everything in between. Used solo, they are a fantastic way to zone a space, create a central focus, or add decorative detailing to a specific area. Grouped, they can be used to great effect to bring increased light to darker corners or alcoves, or to provide task lighting that's as beautiful as it is functional.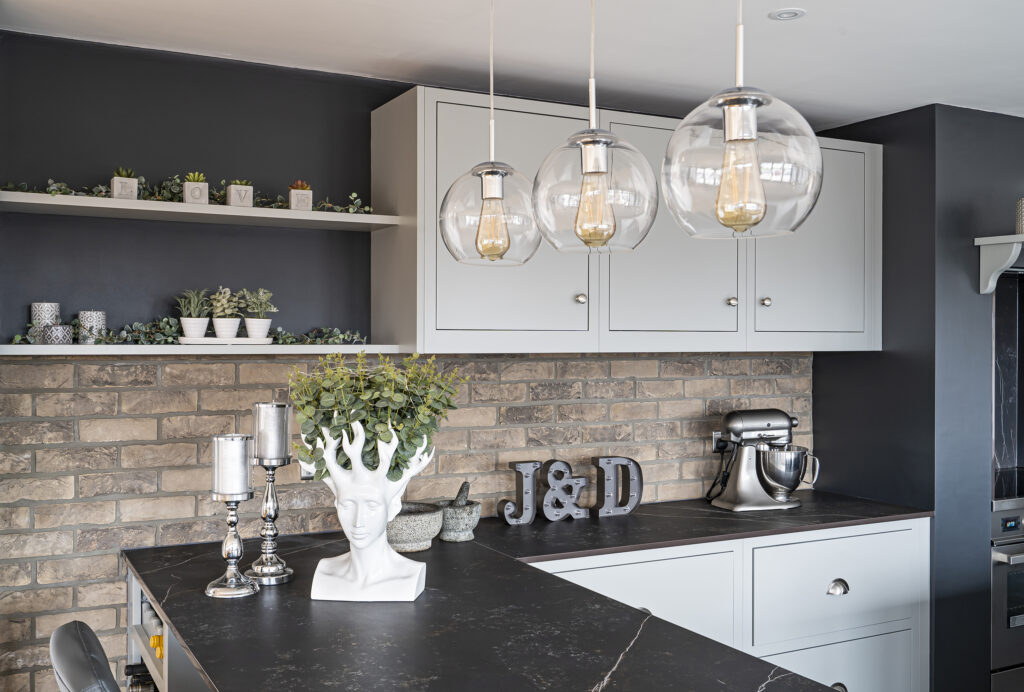 Glass Pendant Lights:
A truly versatile option – and one that can lend itself to multiple decor styles – glass pendants offer limitless potential. Perfect for providing even light distribution, opt for glass pendant lights in rooms where natural light might be harder to come by; clear finishes will expose the bulbs within and maximise light diffusion.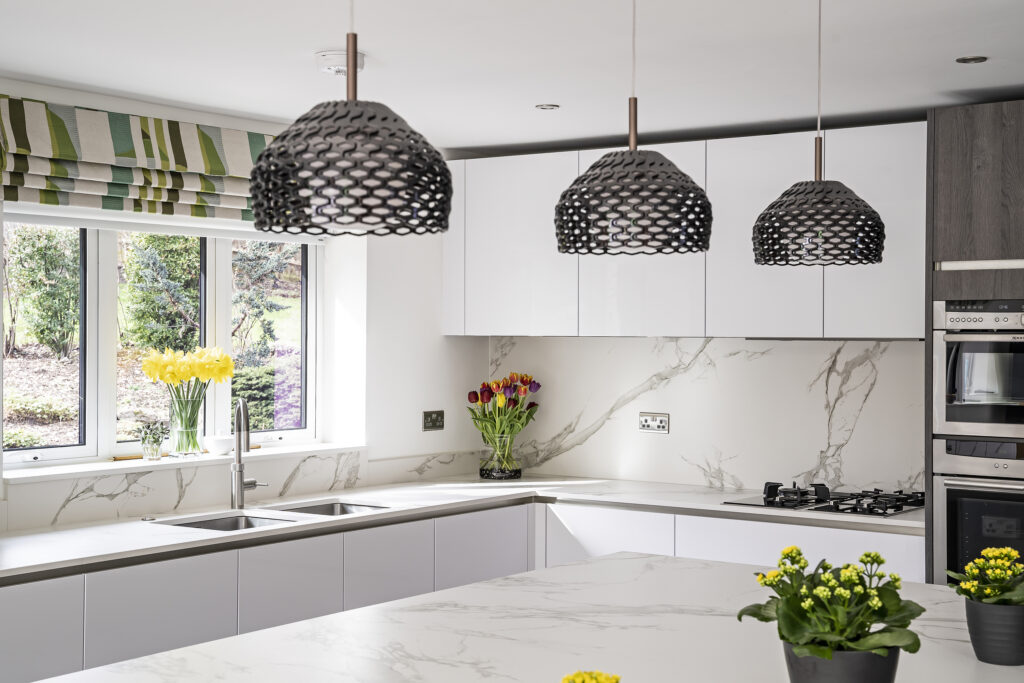 Lantern Pendant Lights:
Exuding timeless appeal, these beautiful lights are the perfect way to infuse a space with vintage charm. Effortlessly classical, lantern pendant lights can be as simplistic or as ornate as the decor demands, and can become a feature of any space in their own right. Want to put a modern spin on a retro classic? Opt for stark, geometric lanterns to incorporate a stately mood, with a contemporary edge.
Top Tips on Styling and Positioning Your Pendant Light
Lighting Impacts functionality. This is a particularly important consideration when it comes to lighting your kitchen. Where will most of the food prep tasks be completed? Where will family members gather to dine, cook or socialise? Pendant lighting can be a fantastic way to light up a workspace if you're likely to be chopping up the veg in a particular spot, as well as creating a focal point of an island or breakfast bar, for people to gather around.
The height of your pendant is key. The beauty of pendant lighting is that you can get really creative with it, simply by adapting the height. If you're hanging it in an open space then clearance height is critical, if you're hanging it above a table or countertop, you have the option to position it lower for increased visual impact.
Group multiple pendants for additional effect. It's a no-brainer that lighting an open plan space is a great way to create zones. But you needn't limit yourself to hanging pendants individually. Why not line up three pendants above a long dining table, or add a coordinated pair of pendants above a kitchen worktop? You could even vary the heights of each pendant within a group, to create a striking feature out of the pendant set itself.
Perfect your lighting with optimum shade selection. Remember that as well as affecting the aesthetic of the pendant itself, the shade style you opt for will have an impact on how it casts light, too. Open-top shades will reflect light up as well as down, and opaque shades will illuminate a space very differently to pendant lights that feature transparent shades.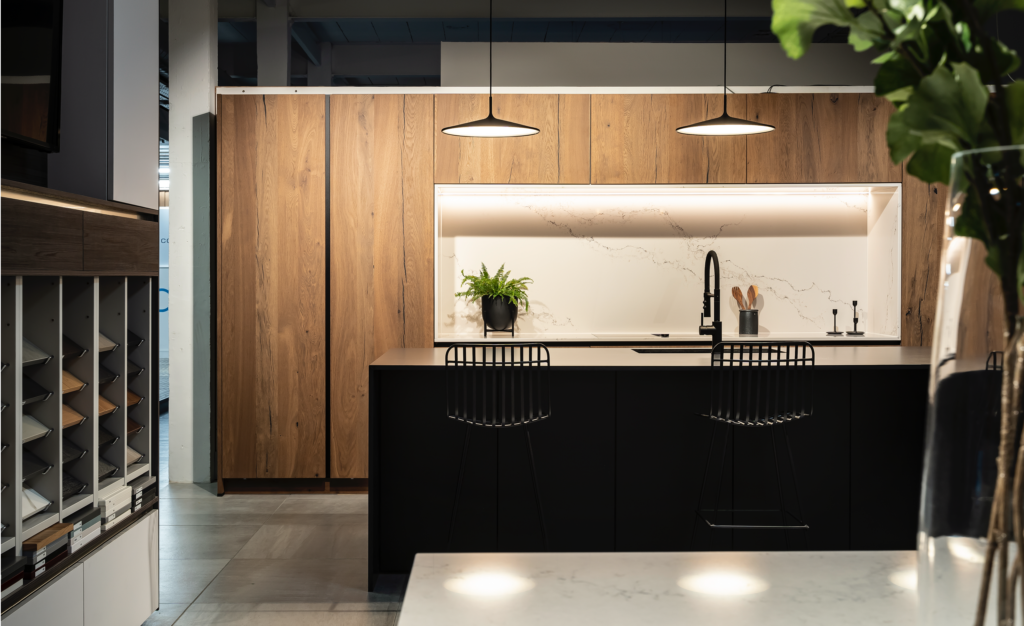 Lighting To Bring Your Vision To Life
Whether your interior style preference is contemporary chic, Victorian elegance, rustic charm, or anything in between – statement lighting is a simple yet effective way to bring instant character to a space. At Watermark, we work with a wide range of suppliers to ensure you have an innovative and eclectic variety of lighting options to choose from, to perfectly complement your home's style and requirements.
Want to elevate a modern space with a bold shade? Or add rustic charm to a classic interior with some vintage bronze pendants? Our experienced design team is expertly placed to help you select the optimum lighting solution for your unique renovation vision. Get in touch today, and explore what's possible.